Internet of Things for Industry [IIoT]
What, why, where and how?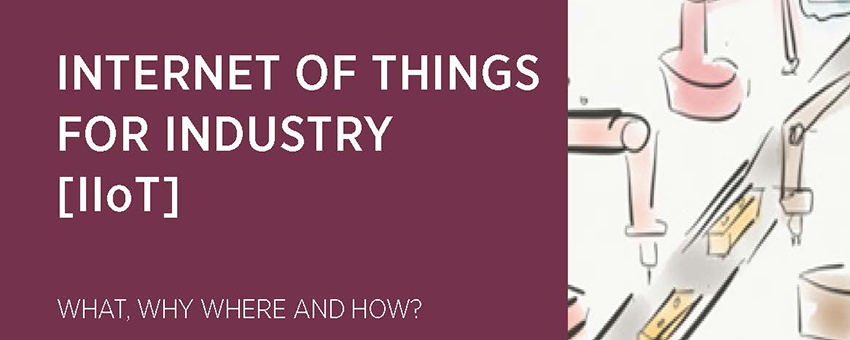 Thursday 7 June 2018, IfM Cambridge
The Internet of Things poses some big questions for industry:
How can you harness IoT to gain a competitive advantage for your organisation? How will you ensure your organisation doesn't get left behind as IoT evolves across your industry and supply chain?
How can you start to plan for practical implementation of IoT? And how will this affect your existing manufacturing processes, supply chains, products and services?
This one day event will help you to grapple with some of these questions, learn from the experiences of others, and gain insights into the issues you need to consider. Speakers from leading organisations who will demonstrate how they are implementing IoT within their company, and the impact it is having. Working group and discussion sessions will provide an opportunity to consider the ways in which common challenges in industry can be addressed through these digital technologies.
Workshop format
This workshop considers the IoT specifically in an industrial context, where networked connected objects, devices and sensors are integrated with existing manufacturing information systems environments to provide an enhancement of manufacturing processes, supply chains, products and services.
This one-day workshop will combine presentations with open discussion and group working sessions to address the following questions:
Morning | What and why?
What is IIoT? Introduction, terminology and definitions
Why is it important? How does IoT fit within the Industry 4.0 and Industrial Internet developments?
Is it right for my organisation? Rationale, value proposition of IIoT
Afternoon | How?
How do I implement IoT? Industrial Uses / Application Scenarios
What issues do I need to consider? IIoT related standards / Security / Privacy / Sharing issues in IIoT
Who else is using IoT? Related technologies & initiatives
How is it likely to benefit me in the future? Research and developments
Speakers
Speakers from industrial end users, systems providers, standards organisations and universities will include:
Beckhoff - Stephen Hayes, Managing Director, UK
Siemens - Tom Hammond, Data Services Product Manager
Fluor - Richard Bucksey, Global Innovation Lead
Airbus - Simon Bradley, Airbus digitalization initiative
IfM - Duncan McFarlane, Head of Digital Manufacturing Programme
Benefits of attending
This workshop aims to provide attendees with clear definitions and boundaries of IIoT, as well as an overview of the benefits of developing and implementing IIoT capabilities within their organisations.
Who should attend
People who will benefit from attending this workshop include those working in the following areas:
Industrial Automation

Factory Management

Operations

Supply Chain

R&D

Logistics

Industrial Controls

Information Systems

Maintenance

Industrial IT
---
| | |
| --- | --- |
| The Workshop is kindly supported by the EPSRC through its Network Plus on Industrial Systems in the Digital Age and by the Cambridge IFM Digital Manufacturing Programme | |
For further information please contact:
Events Team
T: +44 (0)1223 748267
Event location
Booking and enquiries
Cost:
One-day course: £100.00 plus VAT (£120.00 inc.)

Booking
To book using a credit/debit card please click here. Alternatively, to pay by invoice please click here.

For any enquiries please contact:

Lisa Barnett
IfM Education and Consultancy Services Ltd
17 Charles Babbage Road
Cambridge, CB3 0FS, UK
T: +44 (0)1223 766141
F: +44 (0)1223 464217
E: ifm-events@eng.cam.ac.uk

Cancellations
Substitutions may be made at any time. Bookings cancelled less than 10 working days prior to the event will be charged in full.

We reserve the right to modify the programme of any event up to the day of the event.
It may, in exceptional circumstances, be necessary to cancel or rearrange an event at short notice. IfM and IfM ECS can accept no liability for loss caused by cancellation or rearrangement. Its liability is limited to refund of the registration fee if the event is cancelled. For further information on our Terms and Conditions, please click here.
Event Timings
Date: 7 June 2018