Research Degrees Overview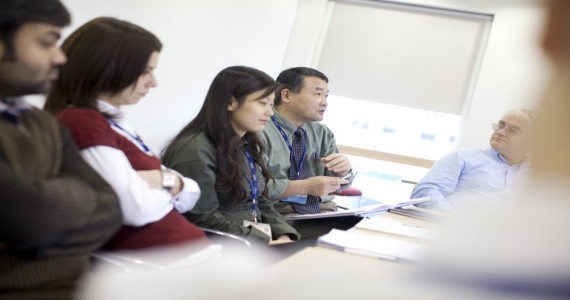 The Department of Engineering offers both one-year MPhil and three-year PhD research degrees and welcomes applications from high-calibre UK and overseas candidates.
Potential research topics within the IfM encompass the full range of management, technology and policy issues covered by our research centres and interdisciplinary programmes. Student research either builds upon work in existing areas or develops along new avenues. The IfM has around 180 graduate and post doctoral students.
Programme structure
There are two main milestones during a PhD: the first-year report and submission of the final thesis at the end of three years. Students must demonstrate satisfactory progress at the end of the first year before they can continue with the final two years of the PhD. A supervisor is appointed for each student to provide direction and support throughout their research. Most students also benefit from the experience and knowledge of other members of the IfM. Students on the MPhil programme undertake a one-year period of supervised research, leading to submission of a thesis. Some MPhil students go on to complete a PhD.

Both PhD and MPhil students are given training in research methods. The IfM hosts the annual two-day Research Methodology Workshop for PhD researchers with interests in management or policy related disciplines.