Research Degrees Overview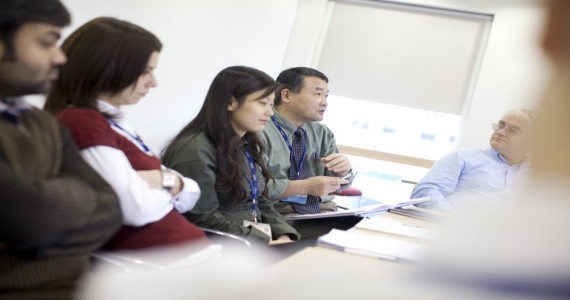 The Department of Engineering offers both one-year MPhil and three-year PhD research degrees and welcomes applications from high-calibre UK and overseas candidates.
Potential research topics within the IfM encompass the full range of management, technology and policy issues to address some of the key issues in modern manufacturing and working extensively with industry.
Qualifications
The IfM is part of the Department of Engineering and offers the following research degrees:
PhD in Engineering

MPhil in Engineering
Research areas
Research at the IfM spans policy, management through to the science and technology of manufacturing processes. Full details of research areas and potential supervisors are available here.
Research student community
The IfM has around 90 research students from a range of backgrounds including those with industrial experience and from around the globe. Further information is available about the Graduate Community and find out what our research students think on our research student views webpage.
Apply
The IfM welcomes applications from a wide range of disciplines who have or expect to obtain a first class or strong 2i honours degree or equivalent. Information about how to apply can be found here.
Applications to study for a PhD in Engineering or MPhil by research for admission in October 2014 have now closed.
Applications for admission must be submitted to the University by the following deadlines:
January 2015 admission (Lent Term) will close on 30 September 2014

October 2015 admission (Michaelmas Term) will close on 30 June 2015

Studentships
The IfM advertising up to 5 studentships for PhD opportunities in Innovation, Economics and Strategy as part of the Malaysia-UK Innovation Alliance to start in January 2015 (expressions of interest to be made by 5 September 2014). Further information is available on the current opportunities webpage.