Overview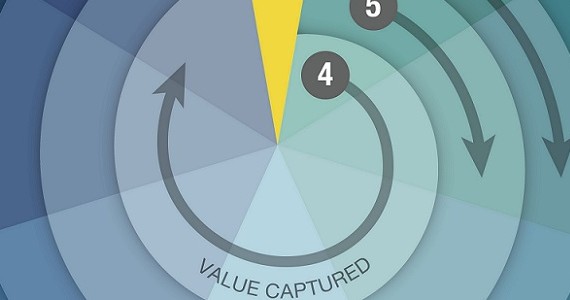 To develop more sustainable societies, industries need to better understand how to respond to environmental, economic and social challenges and transform industrial behaviour. The Centre for Industrial Sustainability (CIS) works to develop knowledge and tools that accelerate the transition towards a sustainable industrial system.
CIS works collaboratively with research centres across the IfM and with other universities and industrial partners. Within CIS is the EPSRC-funded Centre for Industrial Sustainability. The EPSRC Centre, which includes 60 staff across four universities, has helped over 200 companies innovate towards sustainability. The Centre provides knowledge and tools to help manufacturers profit from the opportunities of a sustainable future.
Research Themes
Eco-efficient manufacturing: Identify waste and model factory resource flows
Sustainable business innovation: Re-thinking business models, Map value to create new business models
Industrial system transformation: Visions of future industry, Mapping future industrial systems.
---
New Tools for Sustainable Businesses
The Centre has produced a number of tools to help manufacturers become more sustainable. Here are a few:
Mapping value in business networks - The Cambridge Value Mapping Tool
Finding uncaptured value across product lifecycles
Transforming businesses to capture new value
Manufacturing efficiency toolkit
Energy saving activities for factory staff
(One thousand kWh Card Game now on sale!)
Circularity thinking toolkit
Systems mapping and capability assessment
---
Policy Support for Decision Makers
The Centre provides considerable support to Governments, NGO's and policy makers. Recent examples are:
UK Parliament: Sustainable Manufacturing Commission
Foresight: The Future of Manufacturing to 2050
UNIDO: Manufacturing policy for New Economies
Next Manufacturing Revolution: Non-labour resource efficiency
To find out more about our projects click here.
To find out more about our people click here.
---
We are one part of an exciting and growing community of researchers at the IfM and across the university, who are concerned with the impact of the industrial system and issues of sustainability. We aim to work with the willing partners across industry, academia and policy to develop tools and knowledge that help accelerate the transition towards a sustainable industrial system.
We believe there are many challenges in industrial sustainability and we are lucky enough to work with many of the leading manufacturers and researchers worldwide.