Seizing opportunities in times of change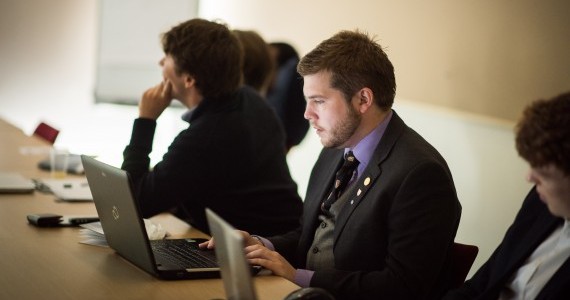 Change is the new normal. Today's organisations face considerable economic and policital uncertainties. New technologies and new business models are emerging and evolving faster than ever before. Everyone is talking about a 'digital revolution' but are not sure what it means for them right now and in the future. One thing is for sure: now, more than ever, companies need to be innovating their business models, their products and services and their manufacturing and supply networks on a continual basis.
Whatever the size or type of your manufacturing or technology company – from multinational to start-up – we can work alongside you to you address some of these challenges. Our consultancy is derived from the new ideas and approaches developed by researchers at the IfM and then customised by our consultants to meet your precise needs.
For multinationals and mid-size companies
We already work with some of the world's leading companies, helping them to:
Turn their R&D into successful products, processes and services through effective innovation and technology management
Achieve competitive advantage by optimising their manufacturing and supply networks
Make a successful shift to services
Design products and services that really meet their customers' needs and which have the potential to revolutionise their business model.
Understand what and when to automate
Build more resilient operations
For smaller companies
We have worked more than 1,000 SMEs either as part of funded development programmes or direct with the companies themselves.
We help:
Prioritise their business needs and opportunities
Develop and then keep refreshing their business strategy
Develop sustainable business models
Add a service dimension to their business
For start-ups
We work with early stage technology start-ups (including university research laboratory spin-outs) to develop an exploitation strategy and foster industry-university research collaborations.
For companies of all sizes
We have developed a number of business tools which can be used in a wide variety of contexts. These include roadmapping, a powerful technique for capturing and making sense of the huge amounts of connected data needed to inform effective decision-making. The roadmapping methods can be readily adapted to different needs and contexts, ranging from the overarching business and innovation strategies to planning for individual products, services or technologies. Roadmapping can also be used in conjunction with a wide range of other IfM tools and techniques.
For further information please contact:
Peter Templeton
T: +44 (0) 1223 338174
Share This