Overview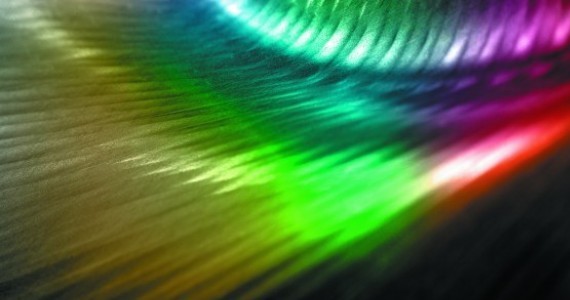 Aim
- To undertake world leading research in the field of manufacturing industry education
- To research areas where new knowledge will benefit the learning and development of:
people in becoming effective and excellent practitioners in manufacturing industry roles;
manufacturing industry companies in developing and sustaining the capabilities needed to compete in the global industrial ecosystem.
Our view of how these issues fit within the broader domain of higher education research can be seen in the figure below. Please click for a larger version.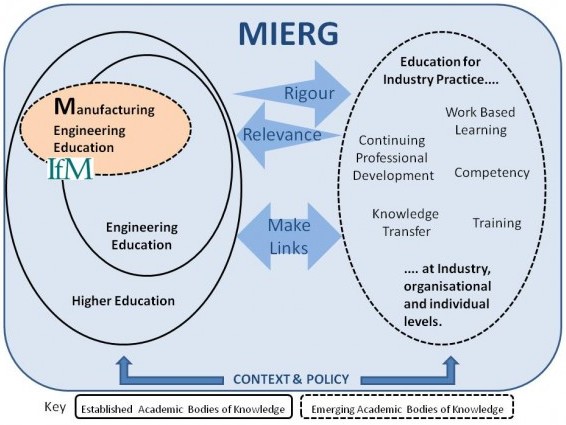 Research interests
Our research interests include the following areas.
How is knowledge and learning transferred? What knowledge and skills are important? Who is the best to teach what?
Educational policy challenges to cope with a shifting industrial ecosystem and a changing world.
How is training/education evaluated and how is impact measured?
What is manufacturing industry practice? What do manufacturing professionals do and how will this need to change?
What education/training profile is more effective for different roles in manufacturing industry?
How do individuals develop within the manufacturing industry?
How do cultural contexts affect manufacturing education and skills?
If you would like to discuss any of these in more detail, please contact Judith Shawcross.
Resources
This group manages the following resources:
- Engineering Education for Manufacturing Industry blog
- Manufacturing Industry Education Twitter feed
- Camtools resources (password protected)
- National / regional groups relating to engineering education
People
Papers