Science Festival at the IfM
Saturday 25 March 2017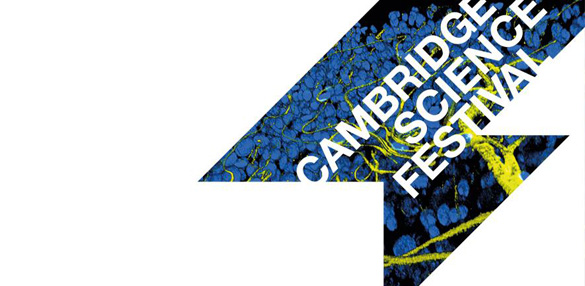 The IfM opens its doors for the University of Cambridge Science Festival. Come along to discover more about the exciting things that go on here!
All of the events listed below are open to the public from 13.00 - 17.00 on Saturday 25 March. We will operate a ticketing system for some of the activities to avoid queuing.
Laser lab tours
Get a glimpse of the latest laser technologies and find out how they are used in industry. Watch our experts show you the amazing things that can be done with this technical kit. The team will show you how they can look into the invisible, hold and manipulate microscopic things using 'laser tweezers' and draw on a sparkler using a laser so fast that it won't even set it alight! Booking not required, Free, Tour, Drop in, Hands-on, Ages: 8+
Laser racing
Fire your laser on target to move along the track and race your friend to see who can complete the course first!
Booking not required, Free, Hands-on, Ages: All ages
Virtual Reality
Immerse yourself in a 3D virtual and interactive environment!
Booking not required, Free, Ages: All ages
Steel #snap
Have your group selfie etched onto steel using one of the IfM's high-powered laser markers.
Booking not required, Free, Drop in, Hands-on, Ages: All ages
Sustainability games
Fun and interactive lessons from our experts in industrial sustainability. Booking not required, Free, Hands-on, Ages: 8+
Personalising production: The future is closer than you think
1.30pm - 2.30pm
3.30pm - 4.30pm
3D printing, along with a range of other digital technologies, is changing the way we make things - from cars, aeroplanes, food, buildings, clothes, medical devices, medicines, and even body parts. This talk will explore the extraordinary world of 'digital manufacturing' and how it is allowing all of us to get exactly what we need, when we need it.
Booking required, Free, Talk, Ages: All ages
What would you use THAT for?
Try out some of the latest science based products from local companies and win a prize for thinking of the best ways to use them.
Booking not required, Free, Hands-on, Ages: 8+
Pecha Kucha challenge
2pm - 4pm
Graduate students enrolled for a PhD in engineering will take on the challenge of sharing their research with you in just 6 min 40 sec, using the Pecha Kucha presentation method of 20 slides each lasting 20 sec. Will they succeed? Join us for just one or stay for as many as you like (they can be addictive!)
Ideal for teenagers
Electricity and light in water
Our inkjet experts will show you the fascinating ways in which they can manipulate water using light and electricity. See water bend, dance, and even move upwards!
Booking not required, Free, Drop in, Hands-on, Ages: All ages