Digital transformation support for SMEs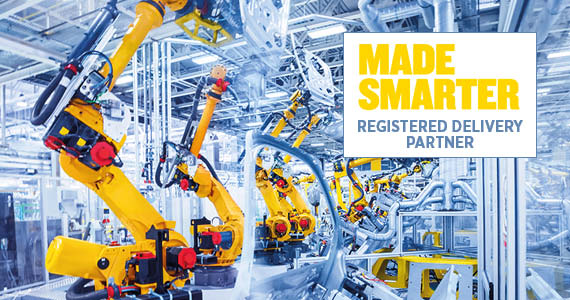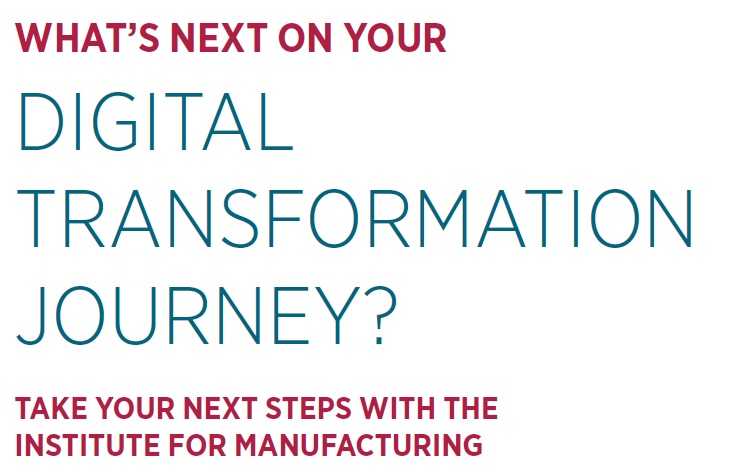 Work with us to navigate some of the complexity and hype surrounding digital technologies, arriving at a place where you can be confident you're making the right investment decisions for your business.
IfM Education and Consultancy Services (IfM ECS) is an approved Made Smarter provider. If you are considering applying for a Made Smarter grant, IfM ECS can provide support in creating, planning and delivering digital projects that will generate value for you. Our approach is based on world-leading research from the Institute for Manufacturing and decades of experience in SME business support.
Supporting your journey
The diagram below identifies five areas that are important in any digital transformation and links out to a document that highlights relevant IfM tools, frameworks and approaches for each area.

View the five stages for digital transformation document.
How we work
Through working with IfM ECS you can expect:
a highly collaborative approach where we work with you and your team to build consensus on effective ways to achieve your goals and build your capabilities.
facilitation, support and advice from Industrial Associates based in the North West who have extensive industrial experience at a senior level in manufacturing companies.
to use tools, frameworks and approaches developed at the University of Cambridge which have helped hundreds of SMEs grow and realise their ambitions.
---
Contact us
To find out how we can support a Made Smarter grant application, contact us:
E: rad74@cam.ac.uk
T: 01223 748263
---
Examples of our tools and approaches
Examples of IfM tools and approaches that are relevant for Made Smarter grants include:
Digital Manufacturing on a Shoestring
In this project we are exploring how existing and readily available digital technologies can be implemented on a low-cost basis to support growth and productivity in SMEs.
Digital Solution Prioritisation for SMEs
A short workshop helping SMEs to prioritise the digital solutions they may need:
Reflect on business priorities
Build awareness of digital solutions
Identify potential relevant digital solutions
This can be run as a workshops for single or multiple organisations. Contact us for more information.
Automation Assessment
The IfM's Automation Assessment Tool highlights and prioritises the steps you need to take in order to progress along the 'Automation Maturity Path'.
Find out more about this tool that has been successfully with companies including Jaguar Land Rover, Foxconn and Schlumberger.
Business Ecosystem Mapping
Review your business ecosystem to explore different configurations and partnerships considering potential digital innovations that can deliver better and/or new services.

Find out how Finning, the world's largest dealer of Caterpillar construction and mining equipment, used ecosystem mapping to use data effectively to recapture some of the revenue it was losing to its competitors.
Technology Roadmapping
Roadmapping helps organisations ensure that technology decisions and developments are aligned with product/service plans, and that the product plans fit with business and customer needs.

Find out how Technology Planning helped a liquid repellents technology solutions provider to improve the way technology projects were selected so they are aligned with market demand.
SME case studies
Regional and national SME projects that we have been involved in include:
Sharing in Growth
As a key delivery partner in this aerospace development programme, we helped Stainless Metalcraft to develop its long-term growth strategy to triple turnover within five years.
PRiSMS
In the first year of the PRiSMS programme, we helped to increase the cumulative turnover of 60 organisations by £18.8m (14%)
---
Contact us
To find out how we can support a Made Smarter grant application, contact us:
E: rad74@cam.ac.uk
T: 01223 748263
---
For further information please contact:
Rob Driver
T: +44 (0)1223 748263
Share This