Support for SMEs and start-ups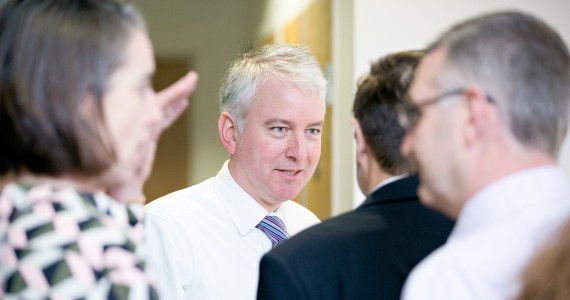 SMEs are critical to a thriving economy. At the IfM we have nearly twenty years' experience of helping smaller manufacturers achieve their ambitions for growth, both working with them directly and providing support through government-funded programmes. During that time we have developed a set of fast and effective workshop-based interventions which have been used with more than a thousand organisations.
Getting your priorities right
In today's complex and rapidly changing business environment, it can be difficult to identify and focus on those aspects of the business which are really going to deliver long-term growth. We can work with you to address your most pressing needs and to capitalise on your most promising opportunities.
A business strategy that works - and keeps on working
Do you have a clear idea of where you want the business to go and how you are going to get there? Does everyone in your organisation share that vision and know what part they need to play in achieving it? Is the vision sustainable in the face of escalating change? Our fast and effective approach to developing business strategies results in a clear vision for the future of the business, a shared understanding of which markets and product groups to focus on, your competitive position within those markets and a prioritised set of capability development projects.
But developing a strategy is not a one-off activity. Strategy needs to be reviewed and refreshed regularly, as a matter of course. But when there is a significant change in circumstance (whether external or internal) you need to update your business strategy accordingly. We can work with you to review and explore your capacity to grow, and to help you identify the best market opportunities.
Innovating your business model
A business model is the bridge between a technology and a compelling value proposition. As new disruptive business models appear on the back of technological development, understanding your current business model and how to innovate it is becoming an increasingly urgent task.
Support for start-ups
If you are involved in an early stage technology start-up or a university research laboratory spin-out and are bringing a new and disruptive technology to market, we can help you develop an exploitation strategy and foster industry-university research collaborations.
If you are an SME or start-up and would like to work with us directly please do get in touch. To find out if your company might be eligible to work with us on a funded programme, follow the links below.
Funded programmes
We provide prioritisation and business strategy consultancy services to SMEs primarily through funded programmes. At the moment these are:
A UK government-funded programme aimed at developing the capabilities of small and medium-sized suppliers to the aerospace and civil nuclear sectors.
Mentoring scheme for Essex-based manufacturing SMEs and start-ups, funded by Essex County Council
Smart Innovation in Wales
Welsh Government's Smart Innovation Diagnostics support programme for manufacturers in Wales.
For further information please contact:
Liz Salter
T: +44 (0) 7787 323616
Share This