Managing the end-to-end supply chain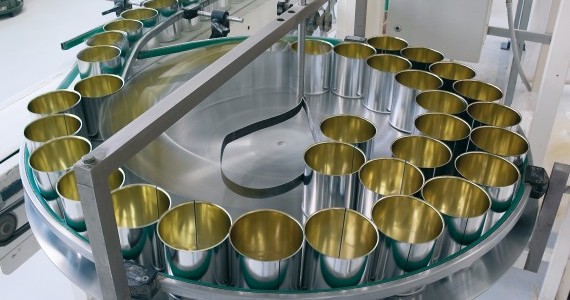 As supply chains have become more fragmented and dispersed, designing and managing them has become increasingly difficult. The process of getting physical products to the final customer may involve a multi-tier network of partners – distributed globally – across which innovation needs to be faster and more effective than ever before.
A well-designed supply network should deliver your strategic objectives, but in such a complex environment it can be challenging to identify where – and why – this may not be happening. We have developed a set of approaches which helps companies optimise their supply chains and develop advanced operations capabilities.
Configuring the supply chain
We use four mapping tools to visualise and redesign complex supply chains:
1. Total supply network analysis captures key macro level data such as sales volumes, geographic dispersion, cost allocations and lead times.
2. Unit operations analyses the structures of the major operating units to reveal opportunities and potential flaws in the current network design.
3. Product value structure looks at how the parameters such as product portfolio, architecture, mix and costs, innovation opportunities and rates of innovation may affect the 'ideal' supply chain structure.
4. Supply network relationship maps the roles and relationships between key network partners.
"Our work with IfM ECS has resulted in a range of new strategy tools with very practical application. These tools have helped ... to drive business performance in manufacturing and supply chain, and commercially. We estimate that this work has underpinned investment decisions affecting more than £50m of investment and supported the development of our new product capability supporting revenue in excess of £500m."
SVP Head of Network Strategy, Global Manufacturing and Supply,
Healthcare Company
Developing advanced capabilities
However well designed your supply chain, you also need the right capabilities to run it. We have developed a set of tools to analyse your current strengths and weaknesses, determine your future needs and create an action plan to drive improvement. From our experience of working with companies, these are some of the questions you may need to address:
Strategic design: is your network delivering your strategic goals, and do you have the leadership and network design skills to ensure that it does?
Network connectivity: how good are you at working with others across the network to improve quality, service and cost – with suppliers, with customers and within the business?
Total network efficiency: does your network optimise product replenishment times, and minimise waste, inventory and unnecessary movements?
Network processes: how effective are your manufacturing, logistics and supplier management processes?
Product and service enhancement: is your network able to enhance products and services, develop and integrate new product and process technologies and find new business opportunities?
We have considerable experience of working with companies on end-to-end supply chain design, and have observed the delivery of benefits in a number of areas.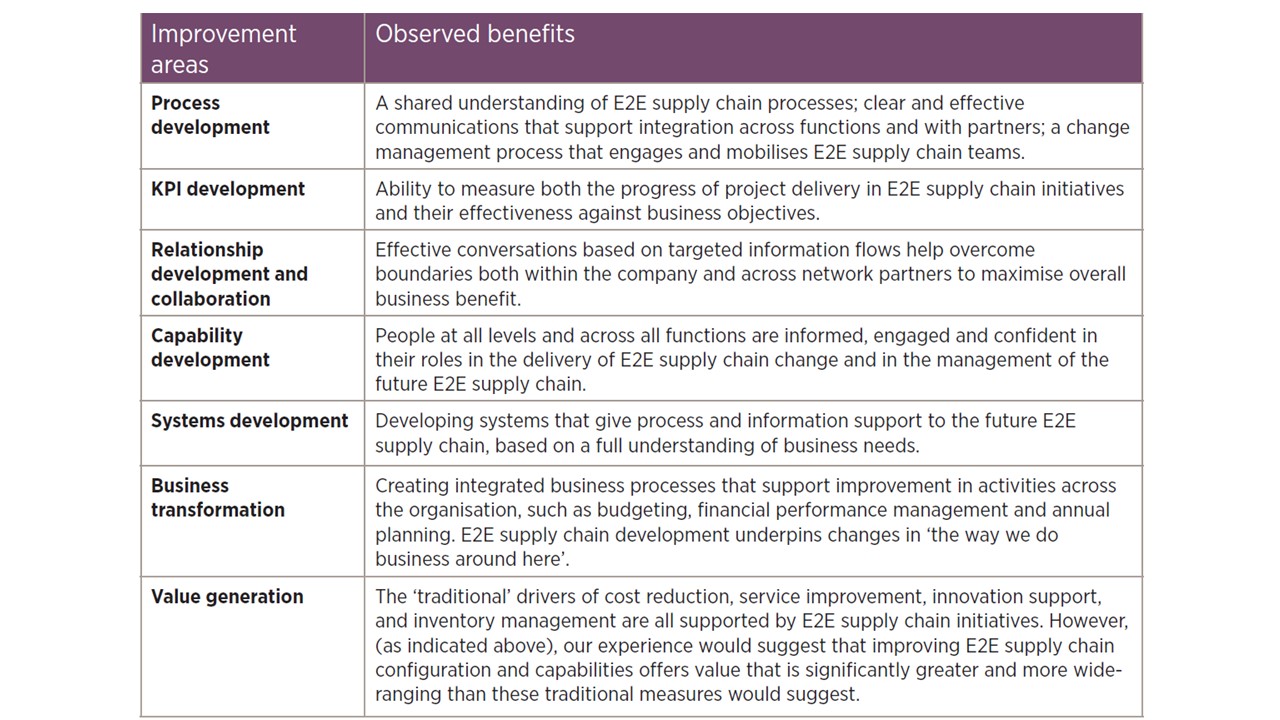 The IfM run a short course for supply chain executives looking to develop capabilities in terms of business processes, systems and skills within the context of complex, digital supply chains.
For further information please contact:
Contact details
T: +44 (0)1223 766141
Share This