Education consultancy: developing people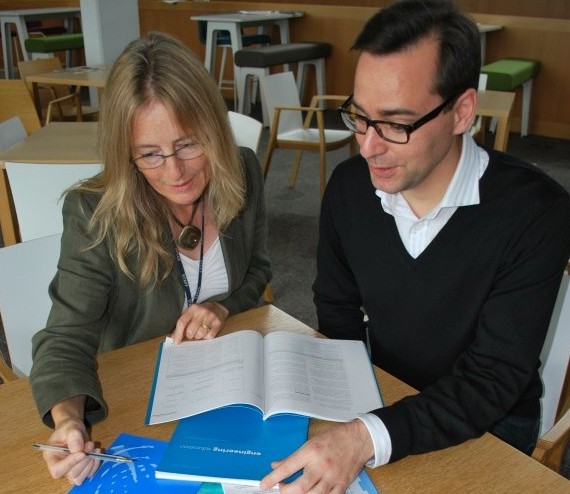 Organisations need the right people with the right knowledge, skills and capabilities. Using the Kirkpatrick Business Partnership Model, we take a structured approach to understanding an organisation's requirements and how they can be met through education programmes.

We can work with you to assess your current capabilities in key areas such as leadership, innovation and technology management, supply chain design and management and service design and delivery.

To support companies who want to ensure their technical experts are also business-focused, we can review best practice across your sector, review your career structures – and how they fit with other HR processes such as performance appraisal and succession planning – and identify the optimal balance of formal, structured training and on-the-job experience.

Using these findings, we can help you devise a fully integrated learning and development programme.
Strategic workforce planning
All companies need good people. For companies that depend on technology, having people with the right skills and qualifications – particularly in science, technology, engineering and maths (STEM) – is critical and can be difficult to achieve. IfM ECS can work with you to define a long-range strategic plan that will help you recruit, develop and retain the highly skilled and adaptable workforce you need to remain competitive in a global market. We do this by using a version of roadmapping which has been adapted to focus on workforce development as part of the strategic planning process.
| | |
| --- | --- |
| | Skills 2020 is a co-ordinated skills and education programme which touches every part of our UK business and on which we spend £79 million annually. The findings from IfM ECS's strategic roadmapping exercise directly informed our strategy for attracting, developing and retaining the flexible and customer-oriented workforce that we and other UK manufacturers need in this critically important decade. Education Director & Head of Early Career Programmes, BAE Systems |
IfM Education and Consultancy Services Limited is a wholly owned subsidiary of the University of Cambridge, IfM Education and Consultancy Services Ltd, The Old Schools, Trinity Lane, Cambridge, CB2 1TN. Company registration no. 3486934 VAT registration no. 711 610287.
For further information please contact:
Judith Shawcross
T: +44 (0) 1223 765603
Share This