Effective IP strategies for long term success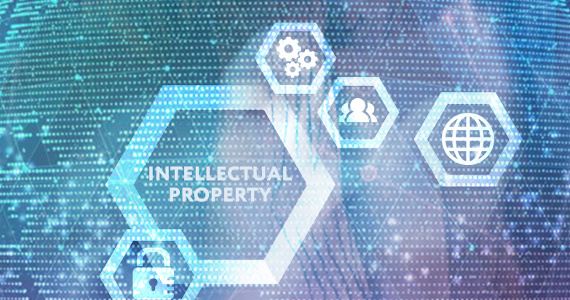 Intellectual property, including patents (utility and design), trademarks and copyrights, as well as trade secrets and know-how are often hugely valuable assets for companies thriving for business success.
IP laws allow inventors and owners of intellectual property to appropriate their R&D investments. IP laws traditionally achieve this by enabling IP owners to prevent others from using, manufacturing and distributing their IP. These temporary "monopolies" are meant to create incentives to innovate, but IP can also be used to govern innovation processes and ecosystems for long term corporate success.
Understanding how to think strategically towards IP is a critical component of a winning corporate strategy.
Why have an IP strategy?
Business owners, inventors and creators know that protecting creative work with IP rights is important, but often do not support their business objectives with a thoroughly developed IP strategy.
As with other areas of business, IP related decisions made without a plan can easily become reactive, rather than proactive, and are then less able to contribute to maximising an organisation's continuous success. Mere protection and accumulation of IP rights is inadequate and can lead to significant sunk cost if there is no clear plan for strategically exploiting the IP for business advantage.
There are significant benefits from considering an IP strategy as an essential part of a business strategy; particular with the increasing importance of IP in today's knowledge, information and digital economy.
What we do
While commercial advice is widely available on the creation of IP assets, eg filing patents, IfM ECS provides strategic consultancy to help IP creators and owners with systematic guidance and research-based tools on how to strategically use their IP.
Our approach is based on research from Cambridge's Innovation and IP Management (IIPM) Laboratory to help organisations be more effective in using IP strategically.

Our approach
Formal approaches hardly exist that help organisations with systematically developing IP strategies, particularly that are based on empirical research. Our approach was developed by the IIPM Lab over a number of years involving 20+ organisations across different sectors.
IP Strategy Roadmapping is a toolkit designed to help organisations develop IP strategies that align closely with corporate and business strategies to help them maximising value creation and capture. The toolkit comprises a set of tools centred around the widely adopted roadmapping approach.
By using strategic roadmapping as the foundation of our toolkit, IP strategies are developed through a proven, structured, yet flexible process that enables consensus building among stakeholders summarising the results in a visible and engaging strategy that can be efficiently communicated across organisations.
The five-step process is designed to increase the prospects for better decision-making for supporting organisations' long-term objectives.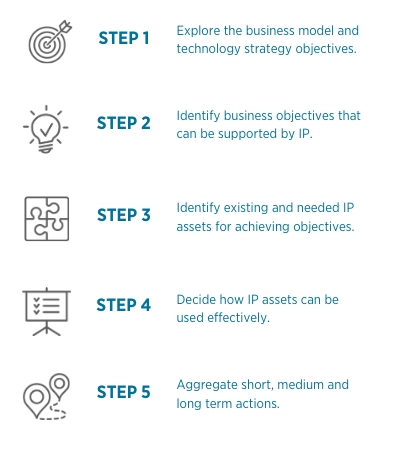 The benefits of IP Strategy Roadmapping
Ensures that IP creation, portfolio maintenance and exploitation is closely aligned with relevant business objectives
Ensures that the 'right' IP is used effectively to maximise value creation and capture
Builds consensus across the organisation among different functions to ensure no value is lost or unintentionally leaks
Provides a method for communicating IP strategy clearly within the broader context of business strategy – only then ensuring that the business strategy is complete
Offers a flexible framework capable of adjustment to different market challenges so that IP decisions can be effectively made in a changing environment
Inculcates structured strategic thinking towards IP, ensuring that the business strategy is complete

Case study - Tribosonics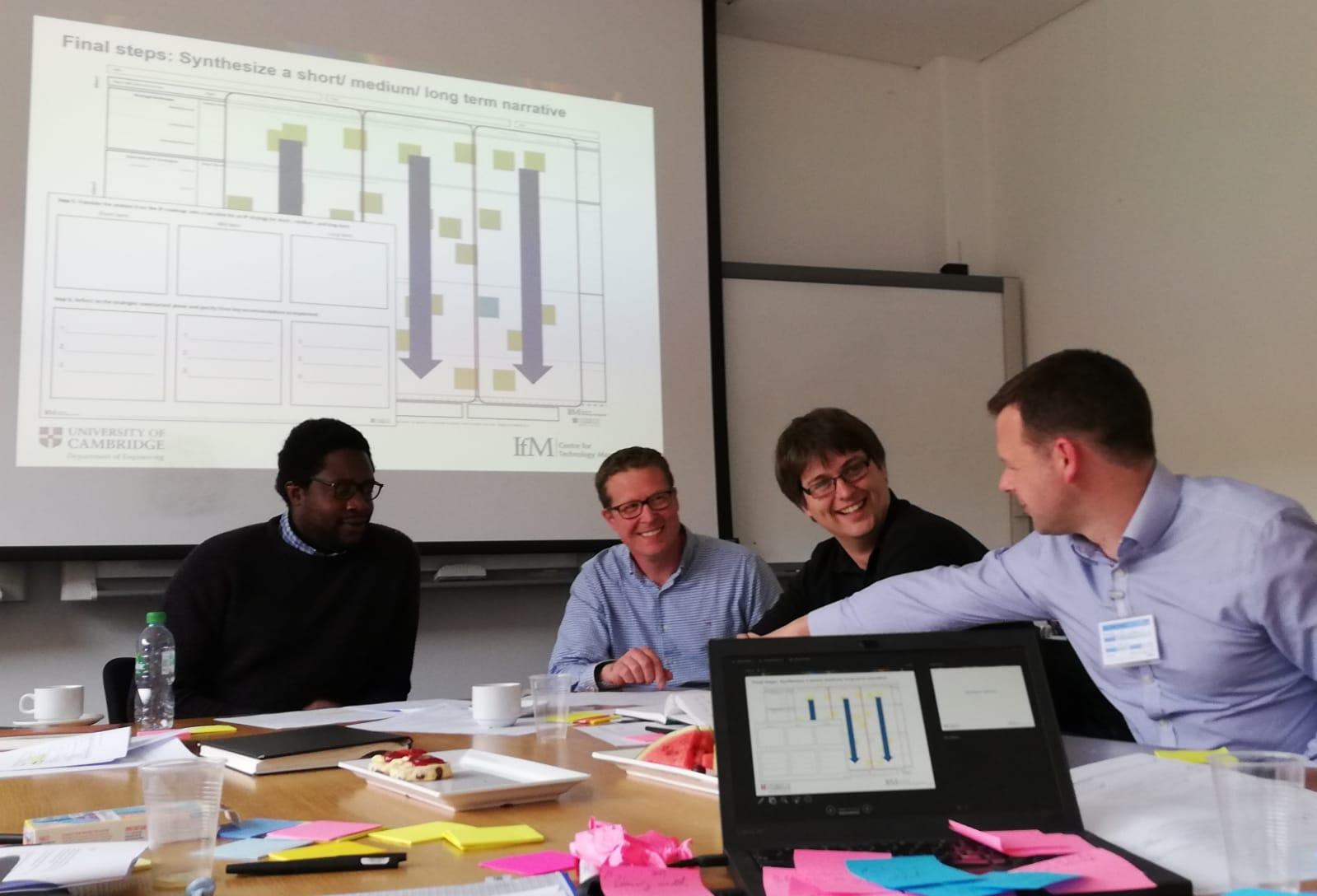 Tribosonics used our approach to help them transition their business model from an R&D consultancy addressing one-off technology challenges to a more scalable strategic technology provider that is building recurring commercial value for its partners and itself.
In order to support the business model transition, the company engaged with IfM ECS to develop their IP strategy that provides maximum leverage and value capture.
"It was exciting for our business and our team to be working with such eminent and forward-thinking partners and collaborators in innovation and IPR, which play such an important part in our scale up strategy."
Workshop delegate, Tribosonics
---
Apply this in your own organisation
Get in touch to see how we can help with upgrading your strategic approach to IP. Feel free to contact us if you like to know more details about the IP roadmapping toolkit and our other tools for effective strategic IP management coming out of our IIPM Lab.
Contact Industrial Associate Graham Bell or Head of the IfM's Innovation and IP Management (IIPM) Lab, Dr Frank Tietze to find out more.
---
Further reading:
Read the latest industry-relevant publications frrom the IIPM Lab or read more about the research behind IP Strategy Roadmapping.
For further information please contact:
IfM Enquiries
T: +44 (0)1223 766141
Share This