Corporate Partnership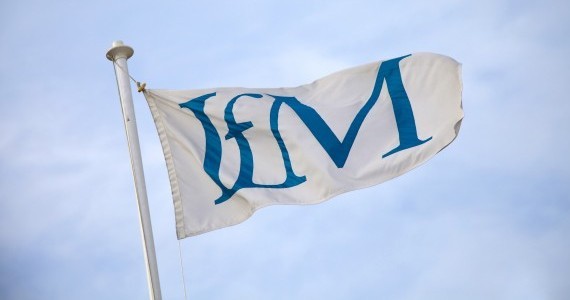 Linking industry with an international centre of excellence.
As an IfM corporate partner your company will enjoy a close working relationship with one of the world's leading centres of manufacturing research, education and practice. Corporate partnerships provide access to strategic, technical and business expertise, geared to the specific needs of large international companies. The IfM's work with industry is characterised by a collaborative working style designed to facilitate knowledge transfer.

How IfM partnerships work
A Principal Industrial Fellow will act as your main point of contact, guiding you to the most appropriate source of expertise and helping you gain maximum value from your IfM partnership.
Partnership benefits
Partnerships are tailored to the needs and interests of each company or business unit. All partners receive the following benefits:
Membership of the IfM's industry networks, providing the chance to meet people with similar interests
Regular electronic newsletter with updates on current issues and the latest research
Support in setting up potential in-company projects involving our undergraduate and postgraduate students
Invitation to partners' networking events
Premium partnerships
In addition to the standard benefits outlined above, premium partners also receive:
A Briefing Day to discuss issues of key importance to the organisation; IfM facilitators and academics will offer an objective view and help to identify possible ways to approach the challenges involved
Copies of the IfM's latest research papers and publications providing fresh perspectives on manufacturing matter
Services
IfM ECS works with companies to address key business issues, providing an external perspective and a structured approach that ensures important decisions are rigorously addressed. The processes used ensure that a high level of buy-in is achieved and trade-offs are balanced.
Partners pay a reduced charge for IfM services, training programmes and workshops. Examples of such activities can be found here.
Executive and Professional Development
Our tailor-made training packages help you to think through the issues to be addressed and develop relevant solutions. We can provide technical and management education using proven IfM tools and techniques.

Workshops, courses and conferences
Insight into the latest research outputs and industrial solutions
Networking opportunities with other industrialists and academics
Our training courses, workshops and seminars cover strategic, operational and technology issues. Conferences and symposia facilitate interchange between industry and academia.

How to become an IfM corporate partner
Partners pay an annual subscription based on the size of the company or business unit. You may nominate as many people in your company or business unit as you wish to benefit from the partnership, without increasing your subscription. A separate IfM membership scheme exists for smaller companies. Please ask for details.

For an informal discussion with a Principal Industrial Fellow phone 01223 766141 or email ifm-membership@eng.cam.ac.uk.