Digital Manufacturing tour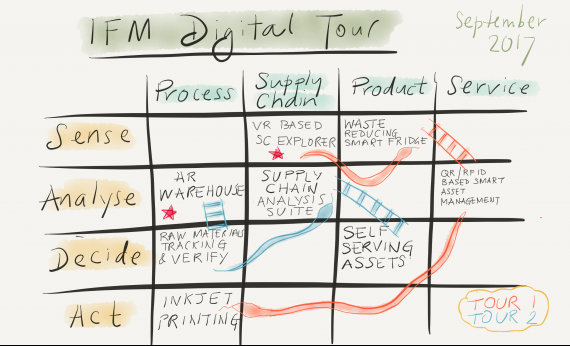 We have created a series of demonstrators at the IfM to show how digital technologies are changing the way manufacturers do business. We are adding to the tour all the time but here is a glimpse of what's currently on offer.
To book a tour email us on: ifm-digital-enquiries@eng.cam.ac.uk
Prototype cyber physical system for job-shop production
See Industry 4.0 in action with this demonstration showing how the physical product can be linked with digital information during manufacturing. By using data-driven decisions for process control, it is possible to reduce or eliminate quality problems, minimise operator error and predict the life of parts and when they are likely to fail.
---
Augmented reality in the warehouse
This demo shows how smart glasses can be used to enhance picking and placing operations to prevent errors. Information about where to find and place items is projected onto the glass to guide the user through the sorting operation.
---
Virtual reality supply network visualiser
The visualiser is a software tool which enables inspection of large-scale complex supply chain networks in virtual space. By providing an immersive environment it helps users gain an understanding of the current state of the network and help identify and plan for any disruptions.

---
Smart Fridge
Every year, tons of food is wasted in UK households because
it just doesn't get eaten.
Our smart fridge demonstrator aims to reduce food waste by combining object-recognition by computer vision with an app that automatically sends the user an email tracking the contents of the fridge.
---
Organising Production Technology Into Most Responsive States – 3D Print Machine Enabled networks (OPTIMOS – PRIME)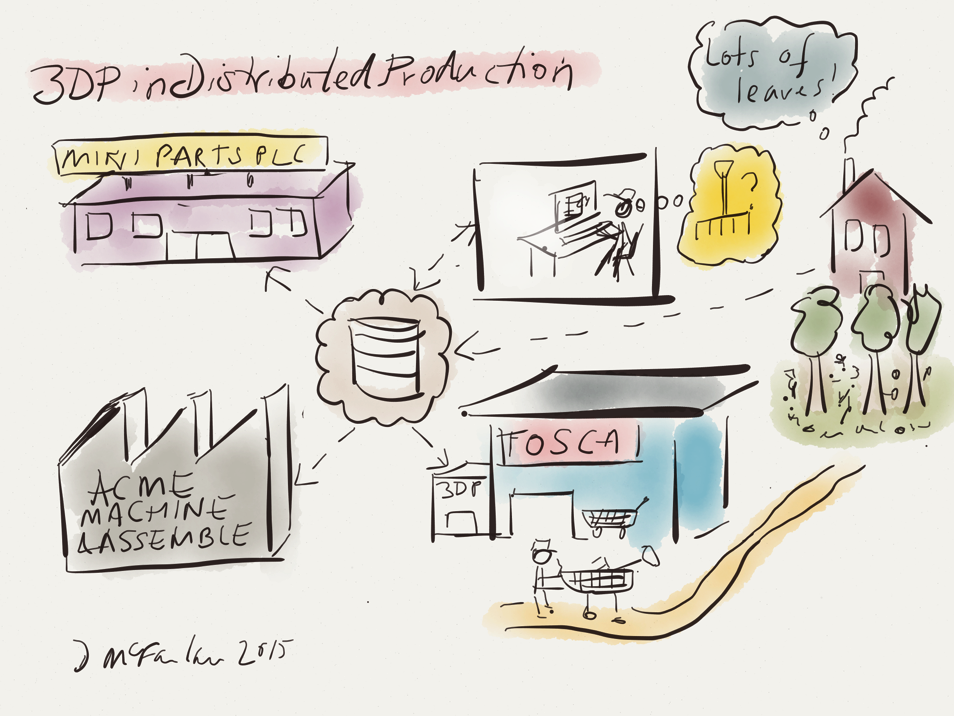 The demonstrator showcases a distributed manufacturing network integrated with 3D printing facilities to help companies develop an understanding of the opportunities and challenges of integrating 3D printing/additive manufacturing with conventional manufacturing. The novel distributed control architecture based on agent-based computing can help coordinate production activity across multiple sites, providing a potential pathway for integration.
---
itemit
A simple and complete asset management solution that makes keeping track of critical business assets easy. Cloud-based, with iOS and Android apps, itemit uses QR and RFID asset tags to give you the asset information you need anytime, anywhere and even offline.
For further information please contact:
Professor Duncan McFarlane/Dr Alexandra Brintrup
T: +44 (1223) 766141
Share This