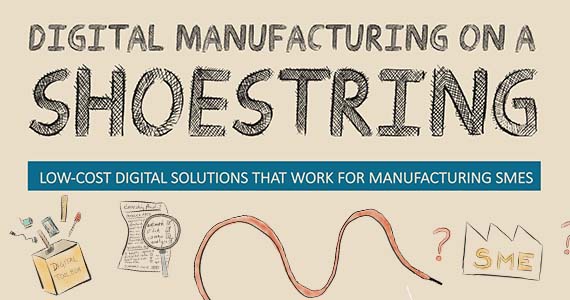 Low-cost digital solutions for manufacturing SMEs
This unique project will see organisations including the University of Cambridge and the University of Nottingham working with small and medium-sized enterprises (SMEs) to develop digital solutions for their unique requirements.
Rather than pitching 'a digital solution', academics, providers and SMEs will delve straight to the heart of the challenge organisations are looking to overcome. Through this process, the project will explore challenges, constraints and standards for SMEs, creating appropriate digital solutions that demonstrate significant value and will deliver extensive impact across the SME community.
Vision: Co-creating digital solutions for SMEs
Through research, workshops, pilot projects, hackathons and other activities, the project will create digital manufacturing developments for SMEs that are:
Accessible
Usfeul
Pragmatic
Affordable
Through this co-development, we will advance the research and application of a number of cross cutting technologies, supporting the uptake of digital manufacturing within the SME community.
Activities
Activities will include:
Requirements gathering
SME digital manufacturing assessments
Options development
Hackathons
Pilot studies
Engagement and application workshops
Demonsration sessions
Low cost digital solution development
Project partners
Digital Manufacturing on a Shoestring is a project that is led by the Institute for Manufacturing (Part of the University of Cambridge's Department of Engineering), and is funded through a a Engineering and Physical Sciences Research Council grant. The University of Nottingham are a key partner in the delivery of the project.

Get involved
Small and medium sized manufacturers
Sign up to our mailing list and select 'Support for SME's' to keep informed of all Shoestring related activities including hackathons, workshops and more.
Project partners
If you would like to discuss the project and how you could be involved, please contact dial-admin@eng.cam.ac.uk
For further information please contact:
Professor Duncan McFarlane
T: +44 (0) 1223 766141
Share This