Transforming performance through capability development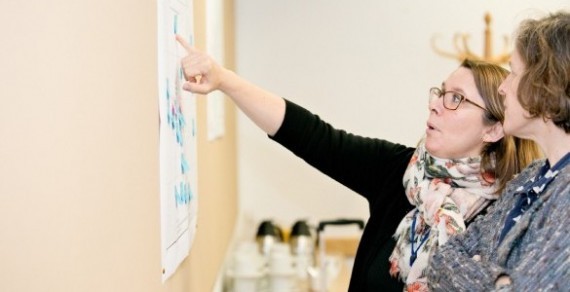 Many organisations are experiencing unprecedented rates of change as new technologies and business models emerge more rapidly than ever before – and customers' expectations are higher than ever before.

The IfM has expertise in a number of areas which help companies make the most of their opportunities and address the challenges they are facing. Cambridge researchers are working in these areas to develop new ideas and approaches which are then turned into tools, techniques and processes which organisations can apply themselves.

In our capability development programmes we share our methods with delegates and give them the practical skills they need to implement these within their own organisations.
Through short programmes based on key areas of IfM expertise
Participants learn new approaches – based on the latest thinking by some of the world's leading experts – to tackle major organisational challenges.
They apply these approaches to real issues they are facing which helps to embed the learning while having an immediate impact on the business.
As well as developing individuals' expertise, the organisation builds its team capability through group learning – establishing a shared vision, skill set and sense of purpose.
---
Who are they for?
Companies looking to improve their performance in an area of IfM expertise.

How long do they take?
These programmes are for groups of 20 to 25 participants and are delivered in one or two blocks of one to three days over a period of one to two months.
---
"Participants took away a lot of practical tools and insights. They also benefited from discussing the big picture and their roles in supporting the future of our company."
Leader, Advanced Operations Excellence Programme, Power and automation technologies company
"Great agenda with sessions of real value and relevance."
Director, Systems Integration and Deployment, Oil and Gas company
---
We offer programmes in the following areas:
Innovation and technology management How to manage and exploit technology investments and opportunities.
Manufacturing strategy How to create an effective operations strategy that will deliver your business objectives.
Product design to transform your business How to design (or re-design) the products and services your customers really want.
Global network design and transformation How to achieve competitive advantage through production, supply and engineering network design.
Making the shift to services How to transform your organisation from a product-based business to one that can also provide its customers with services and solutions.
Strategic roadmapping A step-by-step guide to using this powerful tool for planning technology capabilities that support your strategic goals.
Make or buy? Strategic approaches to deciding which tasks and functions should be performed in-house and which should be outsourced.
Visual approaches for strategy and innovation management Using the fundamental principles of visual design for presenting management information.
Manufacturing analytics: aligning KPIs and strategy in an era of big data Exploiting the new analytics to improve the way you measure performance.
---
Further information
To find out more about any of our bespoke or in-company courses or education consultancy, contact:
Judith Shawcross
Head, Executive and Professional Development
E: jks45@cam.ac.uk
IfM Education and Consultancy Services Limited is a wholly owned subsidiary of the University of Cambridge, IfM Education and Consultancy Services Ltd, The Old Schools, Trinity Lane, Cambridge, CB2 1TN. Company registration no. 3486934 VAT registration no. 711 610287
For further information please contact:
Judith Shawcross
T: +44 (0) 1223 765603
Share This