Addressing tomorrow's network challenges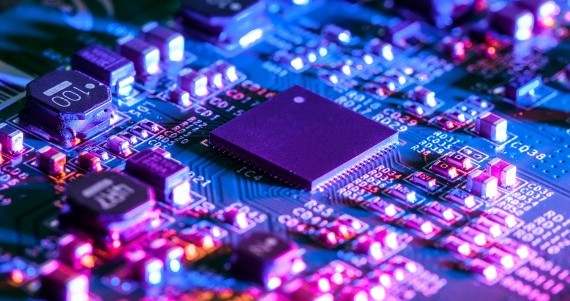 We are developing new approaches to tackling some of the more pressing challenges facing global manufacturers. We are currently researching and testing these approaches with industrial partners and are always looking for more collaborators to help us refine them further. Companies that work with us benefit from the latest thinking in these key areas.
Designing digital supply chains
Digitalisation promises radical new supply chain configurations and the ultimate prize of unprecedented levels of customer service. We are working both with individual companies and with a consortium looking at the UK pharmaceutical supply chain (RE-configuring MEDIcines End-to-end Supply or REMEDIES) to address a number of related questions:
How do we enable data integration across the supply chain for more responsive or adaptive supply?
How do we improve end-to-end inventory management? How do we monitor product quality and delivery performance, ensuring high product visibility, traceability, and environmental compliance?
How do we monitor product efficacy in-use, and capture end-user patient/customer feedback?
What is the role of regulators and standards agencies to facilitate the benefits that digital supply chains might offer?
Managing risk and building resilience
Risk is an important issue in today's increasingly uncertain world, with companies needing to know that they can prepare for, and quickly recover from, unforeseen events. We can work with you to develop your understanding, manage your risks and build greater resilience into your networks.
Designing sustainable supply networks
Making supply networks more sustainable has become an increasingly important objective for many multinational companies. However, doing this across a large number of network partners is not straightforward. We are developing approaches that can improve industrial practice in this regard.
Extracting value from M&As
Multinational companies often use mergers and acquisitions (M&As) to accelerate growth or redirect their businesses. However, these deals often fail to meet their strategic objectives because the need for operational integration is not properly understood or managed effectively. Our framework helps companies realise the benefits of their M&As.
Sharing knowledge across networks
Global companies face particular challenges in bringing together knowledge across their geographically dispersed sites, having to overcome differences in language, culture, equipment and operational conditions. We have developed an integrated approach to addressing knowledge management within the context of international value network design.
Developing supply networks for e-commerce
New routes to market have emerged in recent years, partly as a result of innovations in e-commerce. Our research examines these developments, both in the business-to-consumer and business-to-business contexts. In the former, it addresses the network implications of creating more customer-focused delivery models and, in the latter, how smart supply chains may deliver 'just-in-time' or 'just-in-place'. It also considers the roles of 'big data' analytics and social media in business model and supply chain design.
For further information please contact:
Contact details
T: +44 (0)1223 766141
Share This