Design for transformation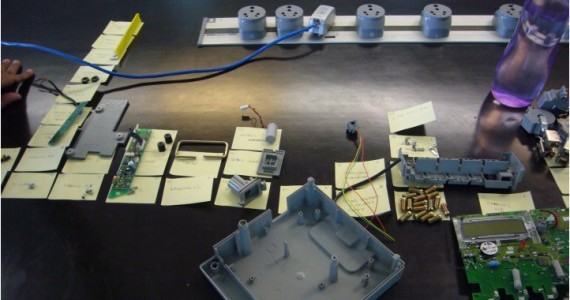 Great design sells. And great design management is critical to creating and sustaining those sales and to generating strong margins.
In order to achieve both of these things you need to focus on every aspect of your customers' experience – from the process of buying the product to opening the box and getting reliable use and satisfaction from it day after day. Great design management is also about ensuring that products can be produced efficiently and cost effectively.
The IfM's Design Management Group uses experience-based and academically-underpinned tools to transform a company's product range, deliver sustainable growth and produce improvements to productivity. Starting with user observation we analyse how to construct the product offer, design the product platform and how to reach different market segments. Our proven 'design for assembly' process takes a hands-on approach to increasing throughput and reaching ambitious cost or production targets.
Design for growth – achieve a step-change in the design, performance and benefits of your products and services and potentially revolutionise your business model. Companies increasingly need to make step-changes in the functionality and performance of their products if they are to remain competitive and take advantage of new trends. Design can play a key role here by enabling companies to introduce the changes required to meet the needs of their customers and respond rapidly to new developments in the marketplace. We can help you:
Understand how design can radically transform product functionality
Develop new business models to meet customer needs and respond to market trends
Boost competitiveness by transforming your product portfolio
Design for productivity – achieve a step-change in the efficiency of your assembly line and dramatically increase the number of units you can make and the speed with which you can make them.
Good design can greatly simplify the process of manufacturing a product, resulting in significant reductions in cost and assembly time. To achieve this, however, it is essential that designers and engineers work together, so that products are developed with assembly in mind.

We can help by running hands-on, in-house workshops with your design and engineering teams. These typically last two days, during which time we review your product design and assembly processes and identify areas for improvement. Not only will you end up with a clear action plan, your designers and engineers will have acquired the knowledge and skills to use the same approach on any new products your company develops in the future.
Developing your design management capabilities – our design management 'toolkit' can be used to support particular activities such as understanding customer needs, how to manage the process of outsourcing design and how to run transformation
For further information please contact:
Contact details
T: +44 (0)1223 766141
Share This