Information Quality Risk Assessment
Analyse the risks that poor information quality poses to your company and identify the best way to mitigate those risks.
---
In today's digital world, information is key to the successful management and control of industrial operations. However, organisations still struggle with poor quality data that adversely affect decision-making. This tool helps companies to develop an effective business case for data and information quality improvement initiatives.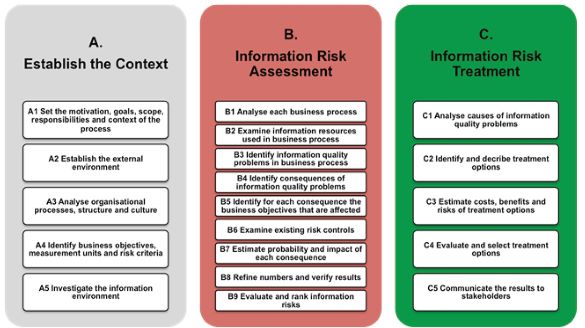 The TIRM process
The process is based on the ISO 31000 risk management process and incorporates best practices from the risk management and information quality disciplines. The process has been developed through an extensive test-refine cycle by applying it in organisations across different sectors such as manufacturing, transport and utilities.
Risk Assessment Software Tool
To support information risk assessment, we have developed a software tool that guides industrial users through the different steps of the TIRM process and facilitates analysis.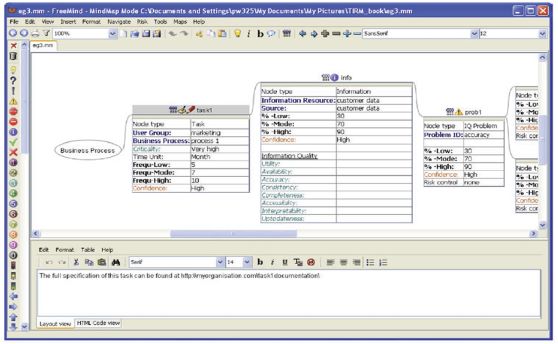 Organisations we have worked with include:
EPSRC, Harting, IBM, Infineon Technologies, Karlscuhe Institute of Technology, London Underground, Manx Electricity, Scottish Water, Wuppermann AG, UniSa

Read the book
"In today's information-centric world identifying and mitigating the risk of your data
and information assets is fast becoming a necessity instead of a luxury. Take the time to read Total Information Risk Management and you'll be better prepared to measure the impact of gains in data quality and information insight in your organization." - Data and Technology Today online, November 27, 2013.
Order it from Amazon.
To find out more about how the TIRM process can help your organisation, please contact:
Liz Salter, Senior Industrial Fellow, IfM Education and Consultancy Services
Email: es513@cam.ac.uk
For further information please contact:
Contact details
T: +44 (0)1223 766141
Share This