Technology Intelligence
Scanning and monitoring for new technologies

One-Day Workshop
19 October 2017
SPECIAL OFFER:
Book one place on this course, and bring a colleague for half price.
As well as sharing experiences with participants from other organisations attending the course, this offer gives you the opportunity to develop a plan in collaboration with your colleagues for implementing Technology Intelligence in your own company.
---
Are you aware of new technologies early enough?
Are you missing out on opportunities to expand?
Do you feel swamped with data but have little useful information?
As technology life cycles shorten and companies become more globalised, failing to keep abreast of the latest technological developments can threaten the future competitiveness and even survival of your business. This one-day course focuses on how to develop and improve your technology intelligence activities to capture the information you need to support strategic planning and decision making.
The course is presented by researchers at the Institute for Manufacturings Centre for Technology Management (CTM) with extensive understanding of the issues involved. Industrial speakers from a range of leading, technology-based companies will describe their experiences of implementing technology intelligence. There will also be an opportunity to discuss the issues with other participants and researchers.
Benefits of attending
The course will help you understand the principles to follow in order to:
improve your companys current approach to monitoring technology developments
gain the technology information you need to support strategic planning
inform your technology strategy including open innovation activities
All participants will receive a copy of the workbook Technology Intelligence: identifying threats and opportunities from new technologies, co-authored by the presenters (retail price £75).
Topics covered
The course will present the CTM technology intelligence model, an approach that helps you understand:
the relationship between technology intelligence and other business activities
the main components of a technology intelligence system
the processes to follow when performing technology intelligence
---
Programme
09.30 Start – Introductions
09.45 Technology intelligence model (Clive Kerr, IfM)
10.30 Activity – Scoping a technological domain
11.00 Break and refreshments
11.15 Technology intelligence in practice (Letizia Mortara, IfM)
12.30 Lunch
13.15 Technology Intelligence Activities in the Pharmaceutical Industry
(Mark Wilson, Strategic Technology Bioconsulting )
14.00 Technology for Technology Intelligence
(Ian Jones & Mark Woods, AMPLYFI)
15.00 Activity – Problems and challenges
15.15 Break and refreshments
15.30 Activity – Tips and tools
16.30 Close
---
Who should attend
Those who benefit from effective technology intelligence including; technology managers and business development executives.
Those playing an active part in technology intelligence activities, such as technologists, technology scouts and open innovation managers.
---
Presenters

Dr Clive Kerr is a Research Associate at the Centre for Technology Management at the University of Cambridge. His current research interests are roadmapping, visual strategy, technology intelligence, technology insertion and through-life capability management. Prior to joining Cambridge, he was a Research Officer in Engineering Design at the Enterprise Integration department of Cranfield University. Clive has a First Class Honours degree in Electrical and Mechanical Engineering, a Diploma degree in Economics, a Postgraduate Certificate in the Social Sciences and an Engineering Doctorate.

Dr Letizia Mortara joined the IfM's Centre for Technology Management as a Research Associate in 2005. Letizia has a first degree in Industrial Chemistry gained at the University of Bologna in Italy. After spending three years working as a process/product manager in a chemical company, she moved to the UK where she gained her PhD in processing and process scale-up of advanced ceramic materials at Cranfield University.
In addition, there will be guest speakers from industry who will share experiences.
Mark Wilson
Principal, Strategic Technology Bioconsulting
Mark Wilson is an independent consultant in the field of technology development and commercialisation, with twenty years' experience of developing, commercialising and licensing novel technologies. Previously, he was a Director in GSK's Platform Technology and Science division, seconded on a long-term basis into SR One (GSK's wholly-owned corporate venture capital group). He was responsible for developing technology-based spin-outs and for out-licensing activity, and co-led this CEO-sponsored initiative. Mark worked for GSK in various licensing and alliance management roles for over fifteen years and has been involved in hundreds of commercial transactions and alliances. His technical background is in pre-clinical development, drug delivery and manufacturing. He originally trained as an engineer and holds a Master's degree and a doctorate in chemical engineering from the University of Leeds, in addition to an MBA from Columbia University and London Business School.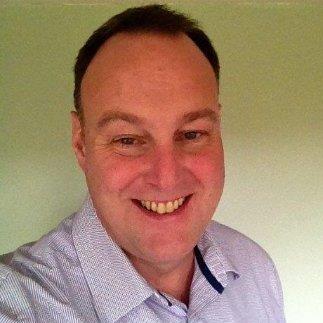 Ian Jones
Co-Founder & Chief Strategy Officer, AMPLYFI
Ian has 25 years of experience in natural resource technologies spanning industry and government. Prior to AMPLYFI, he worked at BP where he developed the Group's global technology and commercialisation strategies. Ian led BP's Resource Base assessment, one of the most comprehensive views of the world's primary energy resource base. Ian has held a number of analytical, commercial and leadership roles across BP and is a regular guest lecturer at Oxford, Cambridge and Tsinghua universities.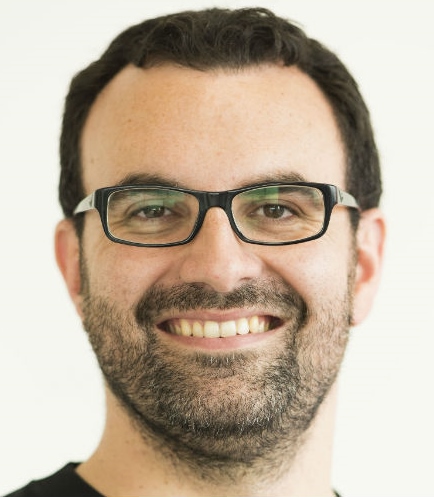 Mark Woods
Co-Founder & Chief Technical Officer, AMPLYFI
Before founding AMPLYFI, Mark was Head of Business Planning and Major Programmes at BT, responsible for a $280m annual R&D budget and advised BT's Board on the 5-year investment plan. Prior to BT, Mark was Principle Consultant at OTM, a specialist oil & gas technology strategy firm, where he commercialised a series of breakthrough software platforms. Trained at the Royal Military Academy Sandhurst and the Commando Training Centre Royal Marines, Mark began his career as a British Army Engineering Officer.
Event location
Cost
The cost to attend this course is £1000.00 plus VAT (£1200.00 inc), including lunch.
SPECIAL OFFER:
Book one place on this course, and bring a colleague for half price.
As well as sharing experiences with participants from other organisations attending the course, this offer gives you the opportunity to develop a plan in collaboration with your colleagues for implementing Technology Intelligence in your own company.
IfM members and alumni are entitled to a 10% discount on the above course fees.
Booking
To book and pay online with a credit card, click here. Alternatively, if you wish to be invoiced, pay via bank transfer or purchase order, please complete and return the booking form here to the email address below:
Lisa Barnett
IfM Education and Consultancy Services Ltd
Institute for Manufacturing
17 Charles Babbage Road
Cambridge
CB3 0FS, UK
T: +44 (0)1223 766141?
F: +44(0)1223 464217?
E: ifm-events@eng.cam.ac.uk
You will receive confirmation of receipt of your booking form by email, usually within 48 hours. Final confirmation of your booking together with joining instructions, including maps etc, will be sent approximately one week before the start of the event, usually by email to the email address provided on your form.
Cancellations
Substitutions may be made at any time. Bookings cancelled less than 10 working days prior to the event will be charged in full.
We reserve the right to modify the programme of any event up to the day of the event.
It may, in exceptional circumstances, be necessary to cancel or rearrange an event at short notice. IfM and IfM ECS can accept no liability for loss caused by cancellation or rearrangement. Its liability is limited to refund of the registration fee if the event is cancelled. For further information on our Terms and Conditions, please click here.

Event Timings
Date: 19 October 2017