Understanding the landscape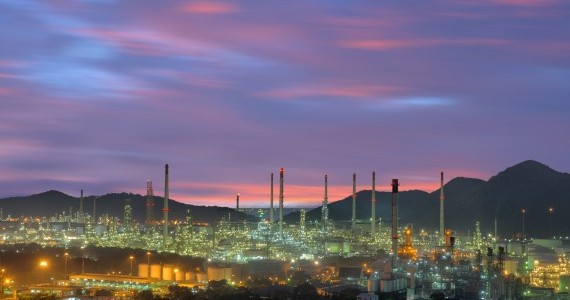 All governments need to ensure that they are investing in those sectors and technologies which have the greatest potential for growth and which they are best placed to serve.
Our approach to landscaping has been designed to help policymakers understand the global industrial context, their position within it and, crucially, their own capabilities and competences and how well they match market needs, both now and in the future. They also help identify those capabilities and competences which will support growth across a number of different sectors and which will therefore give a better return on investment. This understanding can be used to prioritise publicly-funded R&D and the development of the knowledge, skills and infrastructure needed to compete in those markets.
Putting a development strategy into practice requires a highly collaborative approach across national and local government, research councils, funding bodies and delivery agencies, all of which will be working to different sets of priorities and objectives. Yet all these stakeholders need to be fully engaged with, and committed to, a shared strategic vision and implementation plan.
What is landscaping?
Landscaping is a methodology for identifying opportunities for growth and the national capabilities and competences needed if companies are to capitalise on those opportunities. It combines desk research, stakeholder consultation and roadmapping techniques developed by researchers at the IfM to capture and make sense of the huge amounts of connected information needed to understand these highly complex industrial systems. The landscaping approach is underpinned by new research led by the IfM's Centre for Science, Technology and Innovation Policy into how industrial systems affect national innovation capabilities. The process is designed to engage all stakeholders, acknowledge their contributions and hence build consensus around a clear set of national and regional opportunities, priorities and action plans.
Informing regional as well as national policy
Once the national industrial landscape has been agreed, it can be used to frame regional and local landscapes and development plans. This helps policymakers and delivery agencies understand and agree how best to put in place the plans that will deliver economic growth and high-quality jobs in line with national priorities. As with national landscaping, this process starts with building a clear picture of the region's position in the global and national industrial landscape in order to identify the strongest opportunities for growth. This provides the context for more detailed regional planning and consensus-building across the public and private sectors.
---
Developing the UK's high value manufacturing strategy
In 2012 we published a report on behalf of the UK Government's Technology Strategy Board (TSB, now Innovate UK) to support the growth of high value manufacturing in the UK and, specifically, to identify those sectors in which the UK has the potential to become an important player in large global markets. Using its landscaping techniques, a cross-disciplinary team produced A landscape for the future of UK manufacturing looking at the global manufacturing context in which UK companies compete and how that context is expected to evolve over the following 15 to 20 years.
It drew upon a wide consultation with industrial, academic and government stakeholders to understand how companies can successfully deliver innovation in manufacturing across a broad range of industry sectors. The report was instrumental in establishing the Government's £140 million High Value Manufacturing Catapult strategy, creating technology and innovation centres where the UK's businesses, scientists and engineers can collaborate to generate economic growth.
Innovate UK has commission a 'refresh' of the report to revisit priorities in the light of changes that have taken place over the last few years. An interim report will be published in 2016.
For further information please contact:
Contact details
T: +44 (0)1223 766141
Share This