How to communicate complex information through graphics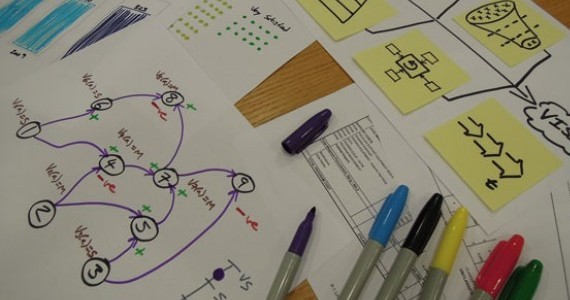 The ability to communicate clearly is a critical skill in business. However, in today's field of strategy and innovation management there is a bewildering range of graphical forms, from simple tables, charts, and graphs through to matrices, maps and diagrams. They are often trying to convey extremely complex and interconnected information. In this context, being able to develop visual materials (such as roadmaps, portfolios, scenarios) play a critical role in providing clarity and conciseness, and enhancing the overall message, narrative thread and key points.
Developing effective visual outputs is a major IfM research activity and we can help you use our new thinking to communicate, build consensus and overcome barriers to successful innovation.
We can work with you to create compelling graphics as part of a consultancy project. We also run open courses and in-house courses to help you develop your organisational capabilities.
For further information please contact:
Dr Clive Kerr
T: 44 (0) 1223 764833
Share This