Roadmapping Resources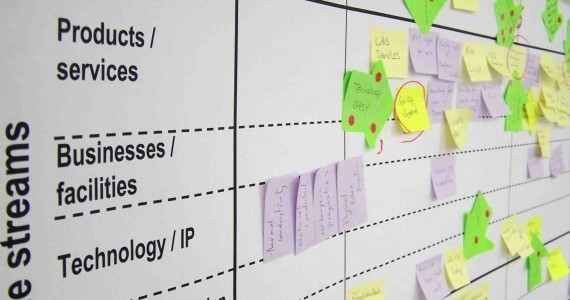 This page outlines the range of publications available from the IfM to support roadmapping capability development.
Roadmapping Publications
Publications cover a range of topics and applications on roadmapping including:
Support for new product and service strategy development - aligning technology investments with innovation strategy. A series of multifunctional workshops establish customer and business needs, product and service functionality and performance requirements, and technology and resource priorities.
Business and corporate strategy, mapping market and industry trends and drivers, identifying, prioritising and exploring commercial threats and opportunities, and the associated technology and resource investments.
Sector-level foresight, at regional and national levels, mapping out the industrial landscape, threats and opportunities, drawing on expertise from across key stakeholder groups, to identify, prioritise and explore key issues of common interest, and to agree the way forward.
Exploitation strategies for emerging and disruptive technologies, focusing on early stage technology start-ups and university research laboratories, fostering industry-university research collaborations.
Download Roadmapping for Strategy and Innovation paper by Dr Rob Phaal >
View the full Roadmapping Bibliography >
---
Roadmapping Books
T-Plan: the fast start to Technology Roadmapping. Planning your route to success
A step-by-step guide to applying technology and product roadmapping techniques in your organisation using the minimum of resources. Volume discounts are available, please enquire for details. (2001, Spiralbound, 124 pages).
Roadmapping for Strategy and Innovation
More than a decade of research at the IfM's Centre for Technology Management has gone into producing the first ever textbook on strategic roadmapping.
Technology Roadmapping for Strategy and Innovation: Charting the Route to Success
Technology roadmapping is a core method to help companies and other organisations gain orientation for future opportunities and changes. This book is a key resource for technology roadmapping – it provides expert knowledge in four areas.
Technology Roadmapping: 3 (World Scientific Series in R&D Management) - by Tugrul U Daim, Terry Oliver and Rob Phaal
An authoritative reference for technology roadmapping, written by authors known worldwide for their expertise on the subject.
---
Articles and Webinars
There is also a range of roadmapping articles and webinars that have been produced by the IfM which are freely available online.