Roadmapping Research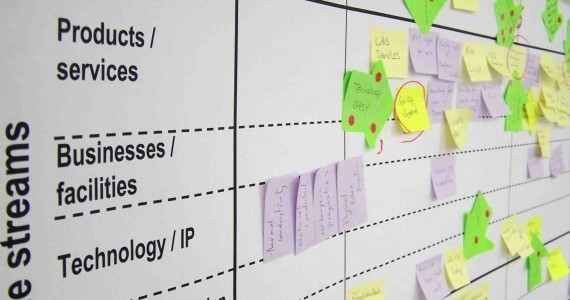 The Centre for Technology Management at the IfM has been researching the application of roadmapping for more than a decade. A focus for research has been the development of efficient workshop methods for initiating roadmapping at firm and sector levels, in collaboration with companies and other organisations.
The first technology roadmap was published by Motorola in 1987, as a means for aligning technology and product strategy. Since then the method has been adopted (and adapted) by many organisations in different sectors for a range of strategic purposes. Roadmaps provide a structured visual platform for communication between functions and organisations, which can be readily adapted to suit virtually any strategic context.
As an integrative approach, the method draws on a range of theoretical perspectives, including strategy and innovation, system and industry dynamics, visual science, decision support and psychosocial processes.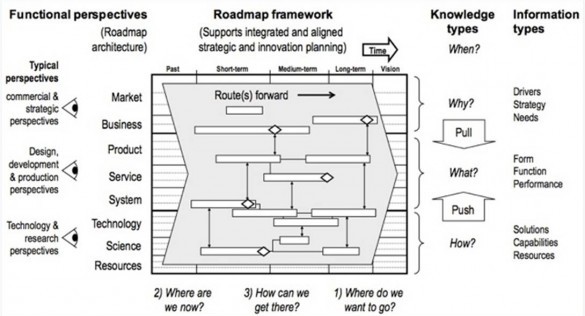 Roadmapping theory and application
Research into the theory and application of roadmapping has included:
Efficient 'fast-start' workshop methods to support roadmap development; methods that have been developed, tested and applied in more than 300 projects, in sectors ranging from defence, aerospace and transport, to chemicals, packaging and services, at firm and industry levels.
Visualisation in strategy, to support dialogue and communication
Psychosocial aspects of strategy workshops
Strategic technology management toolkits, linking together roadmapping, portfolio and other tools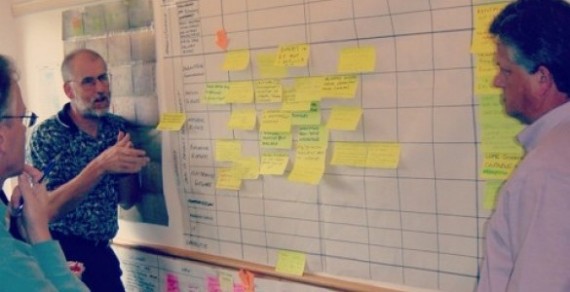 More information
For more information on roadmapping research you can visit Rob Phaal's website, Cambridge Roadmapping, or contact him by email.
For further information please contact:
Dr Rob Phaal
T: +44 (0) 1223 765824
Share This