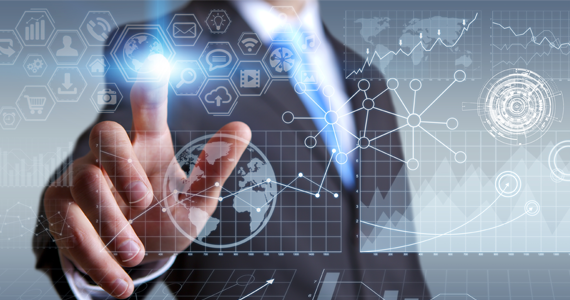 In today's increasingly complex and interconnected business world individual organisations are unlikely to possess all the resources and capabilities required to meet the demands of their end-customer. Instead they must draw resources from other firms and successfully integrate them into their offering. Businesses need to attract partners, suppliers and alliances to enable them to share resources in co-operative networks. Organisations that interact in this way form a 'business ecosystem' where they build value together with other organisations, increasing efficiency and co-creating services for customers.
What is a Business Ecosystem?
A business ecosystem is the wider network of firms and organisations that can or could influence the way the focal firm creates and captures value through the provision of a product or service. Members of this wider network may include, but are not limited to: collaborators, regulators, clients, client's stakeholders, suppliers and competitors. It enables an organisation to create, scale and serve markets more effectively than if they operate alone. Moreover, organisations discover that they need to act together in partnership with other firms as part of an ecosystem to stay competitive and survive.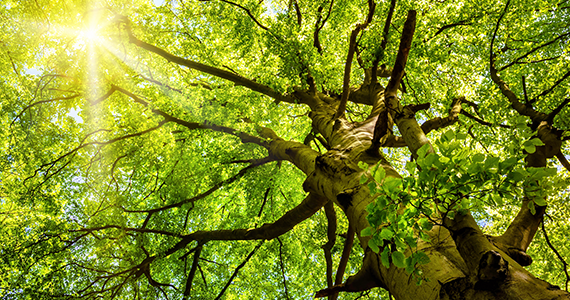 Organisations in a business ecosystem act very much like living organisms in ecosystems of the natural world – they share and create resources together, they influence each other and they compete. They are also all affected by external disruptions. And like the natural world, firms do not evolve in a vacuum. Competition is increasingly being played out at the ecosystem level, so having an understanding of these complex networks is strategically important.
Some of the world's most successful and disruptive companies in recent years including Uber, TripAdvisor and Airbnb, do not provide all the components to the end customer, but work within sophisticated ecosystems to provide the services they offer.
All organisations, regardless of their size or sector they operate in, will benefit from understanding their ecosystem and the role they play in it. We have worked with organisations from a range of sectors including healthcare, construction and engineering, using their ecosystems to find new ways to capture value, innovate and deliver services for their customers.
---
Business Ecosystem Strategy Course
Learn how to map and create a strategy for your business ecosystem in a one-day course at the Institute for Manufacturing. Find out more.
---
Creating a Business Ecosystem Strategy

Organisations need structured tools and approaches that enable executives to analyse their ecosystems, and highlight opportunities to innovate and create and capture value. This could be in the form of using new technologies, developing new business models, identifying new problems that need to be solved and bringing new players into the ecosystem to plug gaps in capabilities.

Defining, mapping and analysing the ecosystem in which a firm operates will provide insights on how to capitalise on new opportunities. While existing partners, competitors, suppliers or distributors are easy to identify, it is important to identify new, rising and falling players within the ecosystem and the influencers. It is also important to look at the trends within an ecosystem and to anticipate forthcoming transformations and disruptions.

Business Ecosystem mapping will identify the potential evolution of your ecosystem, who the players are now and in the future that will impact on your success and reveal relationships that need to be initiated, developed or abandoned. No matter what sector your company is part of, an analysis of your business ecosystem can be revealing.
---
"IfM ECS are helping us to establish tools which enable us to look across our ecosystem and consider new ways that we could work with key players, better to shape proposals for, and delivery of new services for our customers. The tools and experience are unique in this area and add real value."
Paul Andrews, Head of Service Systems Engineering, BAE Systems
---
Business Ecosystem Mapping - The Cambridge Service Alliance Approach
Our approach allows you to explore different configurations and partnerships in the ecosystem and consider potential innovations that can deliver better and new services.
Our method for mapping and innovating ecosystems is a workshop-based process designed to help you identify:
who is in your ecosystem and how it is structured
how much value each member creates and capture
what risk each member takes and hence where the balance of power lies
whether you can shift the balance of power so you are able to capture a greater share of the value
if there is potential for radical innovation between the ecosystem members.
The process will give you a clear understanding of the current ecosystem as well as a prioritised set of options for developing new configurations, outline implementation plans and communications materials.
The approach has been developed and refined through research conducted by the Cambridge Service Alliance, in collaboration with organisations from across a range of sectors including construction, publishing and engineering.
How can the IfM help you?
Contact us if you are interested in exploring how Business Ecosystem Mapping could help your organsiation.

Knowledge Transfer Courses - Dr Florian Urmetzer and his colleagues run open and bespoke courses on ecosystem mapping.
Further Reading:
Taking a new perspective on its ecosystem enabled Finning, the world's largest dealer of Caterpillar construction and mining equipment, to recapture some of the revenue it was losing to its competitors. Find out more.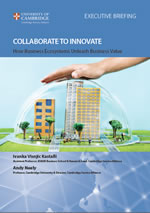 This publication looks at highly complex and innovative business ecosystems in three successful, but diverse cities: London, Vienna and Chicago. Read the report.
For further information please contact:
Robert Driver
T: +44 (0)1223 748263
Share This