Business Ecosystem Mapping Case Studies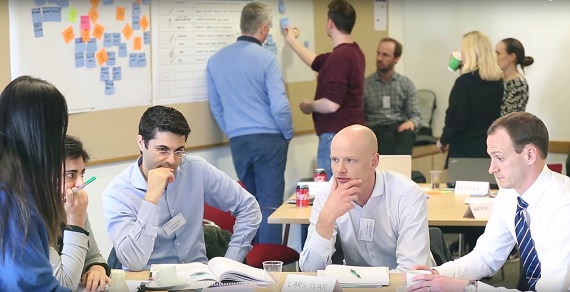 The IfM's Business Ecosystem Mapping approach has been used with a range of organisations and industries to help them to review their role in their ecosystem and create a strategy that makes the most of the opportunities within it.
---
Finning use data to turn competitors into customers
Taking a new perspective on its business ecosystem enabled Finning, the world's largest dealer of Caterpillar construction and mining equipment, to recapture some of the revenue it was losing to its competitors.
---
Enhancing TFL's relationship with the Mayor of London
Mapping and understanding Transport for London's ecosystem helped them to uncover innovations and develop the relationship with the Mayor of London for better strategic alignment
---
"IfM ECS are helping us to establish tools which enable us to look across our ecosystem and consider new ways that we could work with key players, better to shape proposals for, and delivery of new services for our customers. The tools and experience are unique in this area and add real value."
Paul Andrews, Head of Service Systems Engineering, BAE Systems
---
A pharmaceutical company unlocks innovation
A pharmaceutical company created a new and disruptive innovation that met resistance within the ecosystem which limited its uptake. The company used ecosystem mapping to identify problems and barriers and create a strategy to overcome them.
---