IfM Company Membership for Small and Medium Sized Manufacturers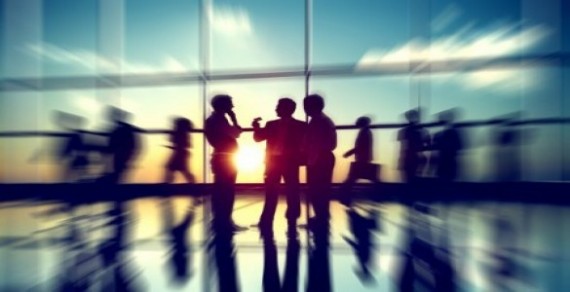 Engage with this centre of excellence and be part of a vibrant industrial community
Benefits of IfM SME Membership
The Institute for Manufacturing membership scheme gives companies access to strategic, technical and innovation expertise from one of the world's leading centres of manufacturing research and practice.
As part of your membership you may be introduced to IfM researchers, practitioners and students who are interested in engaging with your company on research programmes, business improvement assignments or student projects.
Benefits of membership include:
Places for you and/or your employees on SME Member Training Workshops*
Opportunities to network with peers and IfM staff at social events such as the IfM Open Showcase
Access to an IfM contact for advice, referrals and relationship brokering with IfM experts and SME peers.
Opportunities to engage with talented Cambridge University undergraduate and postgraduate students on potential projects and placements. Read a case study on student projects and Titan Motorsport's experience.
Complimentary Affiliate Membership of Make UK(see below for list of additional benefits).
10% discount on IfM open courses (outside of SME training workshops).
IfM Education and Consultancy Services (IfM ECS) has a team of Industrial Fellows experienced in meeting the consultancy and business support needs of SMEs. IfM ECS offers reduced rates on its consultancy services to UK SMEs with fewer than 250 employees and a balance sheet not exceeding EUR 43 million. A further reduction is offered to SME Members.
* As part of the membership, employees at your organisation can reserve up to two places on each SME Member Training Workshop - participation is on a first come first served basis. Additional places on training workshops cost £200 (ex VAT) per event, per head.
Join today

To pay by credit card please click here. Or, if you would prefer to pay by invoice please click here and complete the online form.
Affiliate Membership of Make UK
IfM SME Members are entitled to complimentary Make UK Affiliate Membership. This gives you access to a wide range of industry intelligence and insight, policy representation, discounts on business services and use of the Make UK Member Advantages Scheme:
Online resources covering areas including industry insights, employment law, health, saftey and financing growth.
Representation through participating Make UK surveys, contributing to the aim of building a better environment for UK manufacturing and engineering.
Advantages: a portfolio of products and services offered by approved Make UK partners, including discounts on business services, healthcare, insurance, employee benefits and more.
Online tools including a funding finder and lean benchmarking, supporting businesses seeking to finance new projects or looking to improve productivity
For further information please contact:
Lisa Barnett
T: +44 (0) 1223 766141
Share This