UK Manufacturing Forum 2022

On 12-13 December 2022, the High Value Manufacturing Catapult (HVMC) and the University of Cambridge Institute for Manufacturing (IfM) will hold the annual 2022 UK Manufacturing Forum (UKMF) meeting. The overarching theme of this year's event is Manufacturing Innovation for Net Zero.
The aim of the event is to bring together key manufacturing innovation stakeholders to identify challenges and collaborative opportunities for achieving net zero – moving manufacturing from 'problem that needs fixing' to 'driver of the solutions'. The 2022 event will also mark a transition in the work of UKMF, which now has an international Advisory Board to guide its work and help ensure maximum impact.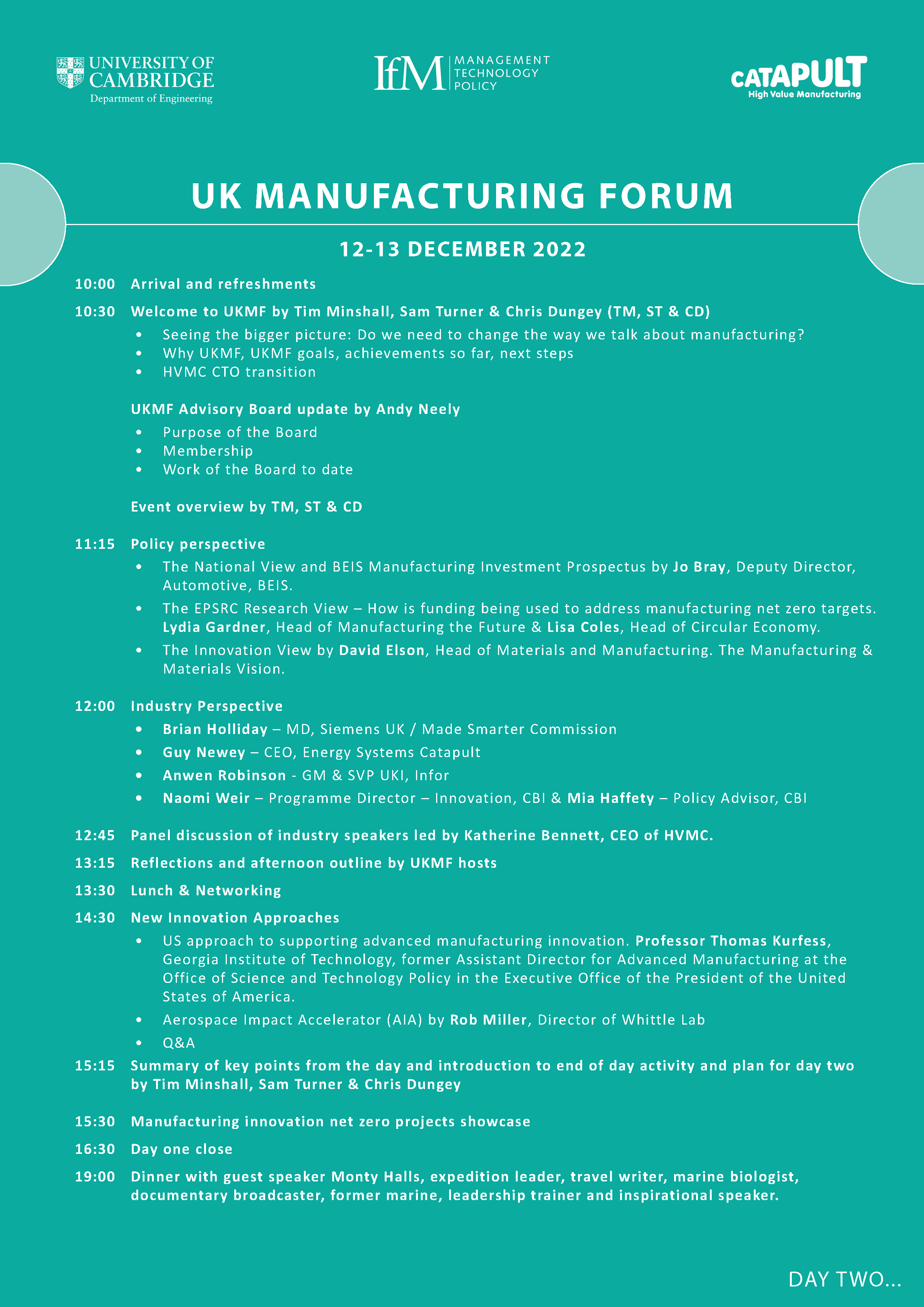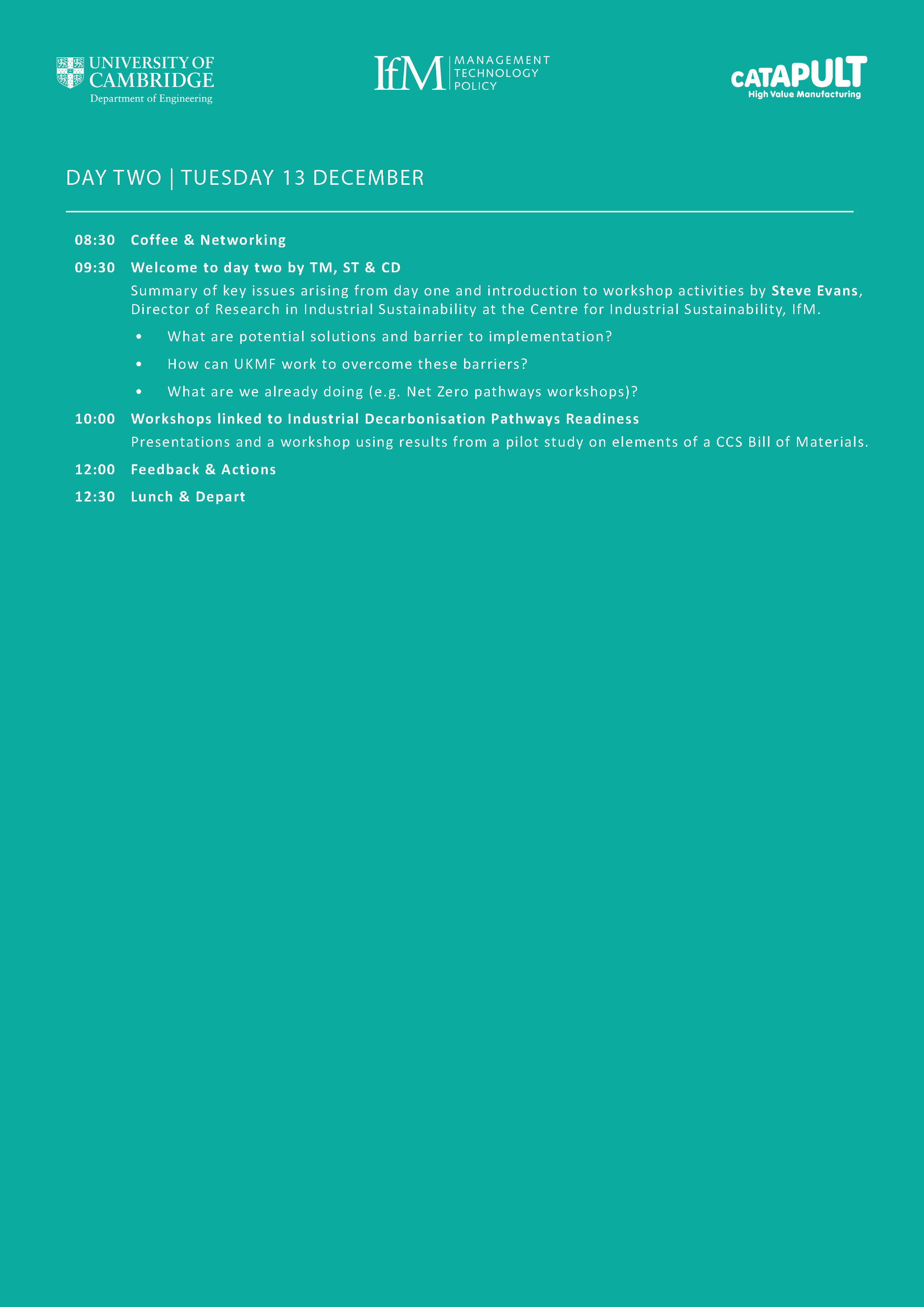 For further information please contact:
Events Team
T: +44 (0)1223 748267
Location: The Slate, Warwick University, Coventry, UK
Event Timings
Start Date: 12 December 2022
End Date: 13 December 2022