Making alliances to create services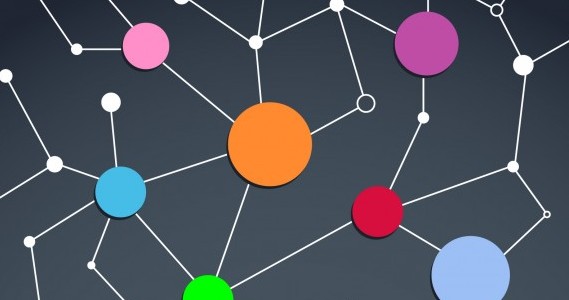 Ecosystems are the network of companies and other stakeholders that deliver and influence the delivery of products and /or services. By mapping the ecosystem firms can see where value is both created and captured. Our approach allows you to explore different configurations and partnerships in the ecosystem and consider potential innovations that can deliver better and new services.
In the UK defence industry, for example, BAE Systems runs Portsmouth naval base. It maintains and repairs ships, but as part of its contract with the Ministry of Defence, BAE Systems is also responsible for maintaining the physical infrastructure of the docks, and for providing services for staff including accommodation, leisure facilities and catering. Some of these are core to BAE Systems, but others – catering for example - are not. BAE Systems, therefore, partners with other organisations to deliver specific elements of the service.
The Cambridge method for mapping and innovating ecosystems is a workshop-based process designed to help you identify:
who is in your ecosystem and how it is structured
how much value each member creates and capture
what risk each member takes and hence where the balance of power lies
whether you can shift the balance of power so you are able to capture a greater share of the value
if there is potential for radical innovation between the ecosystem members.
The process will give you a clear understanding of the current ecosystem as well as a prioritised set of options for developing new configurations, outline implementation plans and communications materials.
"The IfM ECS are helping us to establish tools which enable us to look across our ecosystem and consider new ways that we could work with key players, better to shape proposals for, and delivery of new services for our customers. The tools and experience are unique in this area and add real value." Paul Andrews, Head of Projects, Maritime R&S Capability, BAE Systems
Taking a new perspective on its ecosystem enabled Finning, the world's largest dealer of Caterpillar construction and mining equipment, to recapture some of the revenue it was losing to its competitors – while also benefitting its competitors. Find out more.
Insights from IfM research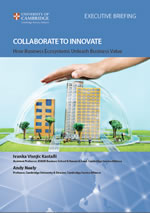 Collaborate to innovate: how business ecosystems unleash business value looks at highly complex and innovative business ecosystems in three successful, but diverse cities: London, Vienna and Chicago. The study found that there was a logic to the inception, functioning and structure of the ecosystems of which players in an organisation need to be aware. Read the report.
For further information please contact:
Rob Driver
T: +44 (0)1223 748263
Share This