IfM Head appointed to new role leading University of Cambridge's engagement with industry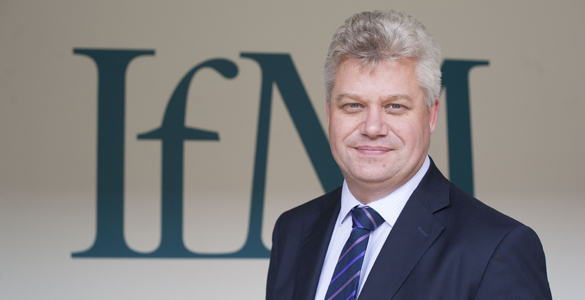 Professor Andy Neely, Head of IfM, has been appointed as the University of Cambridge's new Pro-Vice-Chancellor of Enterprise and Business Relations.
From 1 March he will lead the University's strategy to enhance and develop its engagements and partnerships with industry and commerce, and the wider enterprise economy in the region.
Professor Neely will remain as Head of IfM for the rest of this academic year. Dr Tim Minshall, Reader in Technology and Innovation Management and Head of the IfM's Centre for Technology Management, has been appointed as Deputy Head and will take on much of the day-to-day-running of IfM from 1 March.
Professor Neely said: "I am delighted to have been offered the role of Pro-Vice-Chancellor for Enterprise and Business Relations. Universities make a difference in the world through their research, education and engagement and I am looking forward to working with colleagues from across the University to help strengthen our relationships with large and small firms alike."
The University of Cambridge Vice-Chancellor, Professor Sir Leszek Borysiewicz, said: "I am pleased to announce the appointment of Andrew as Pro-Vice-Chancellor for Enterprise and Business Relations."
"Andy has an impressive track record in working in higher education and with business and industry. This will help strengthen the University's efforts to consolidate as well as develop business partnerships and enterprise opportunities."
Read the University of Cambridge announcement here.