Construction as Manufacturing (CaM) Industrial Review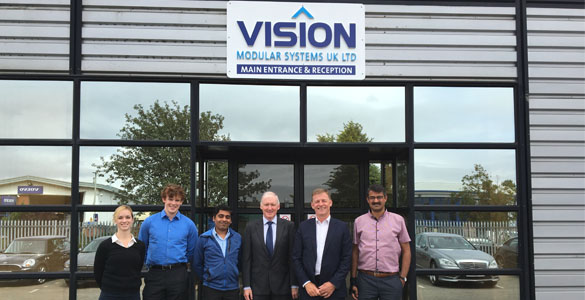 DIAL has continued visiting companies during the summer as part of the industrial review of Construction as Manufacturing (CaM) in collaboration with the Centre for Smart Infrastructure & Construction (CSIC) and Engineering Design Centre (EDC).
The industrial review is aimed at exploring current practice, challenges and issues of CaM, which includes off site production, upstream/downstream logistics, design for production & construction and on site production.
As part of this review, DIAL team has visited the production facilities of the following companies, ranging in production from 2D panelized to 3D volumetric CaM products:
Portakabin, Yorkshire
Caledonian Modular, Nottinghamshire
Vision Modular Systems, Bedfordshire
Elements Europe, Telford
Baufritz, Germany
Stommel Haus, Germany
We're planning to organize a workshop in Cambridge to disseminate the outcomes of this review early next year. The companies we've visited will also be invited to this workshop.