Developing End-to-End Supply Chain Capability
One day training course
Tuesday 13 June 2017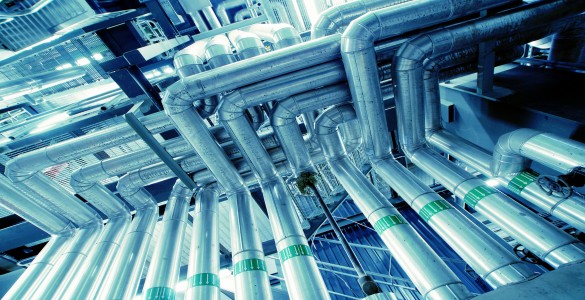 This course helps you develop a strategic approach to identifying, addressing and developing supply chain capabilities, enhancing integration across your network.
Overview

This course will help you to:
Map complex end-to-end supply chains using advanced visualisation and modelling techniques.
Develop deep insights regarding your key supply chain dynamics and identify opportunities for integration and optimisation.
Understand supply chain capability requirements covering business processes, systems and skills and identify current weaknesses.
Understand how to improve capabilities in areas including supply chain network design, process development and integration.
What you will learn
On the course you will learn about a variety of tools for:
Mapping complex supply chains to understand the key factors influencing performance in areas such as responsiveness, cost, agility and innovation.
Identifying the major gaps in your supply chain capability with particular emphasis on business processes, systems, skills and attitudes.
Creating capability transformation initiatives in areas such as sales and operations planning/forecasting, inventory management, supplier collaboration, complexity management and procurement excellence.
Instilling cross-functional and cross-organisation alignment, improving levels of end-to-end integration, transparency and agility.
On the day you will also:
Cover recent developments in supply chain modelling, and consider the impact of digitalisation and Big Data in driving improvements.
Get insight into some of the latest approaches to supply chain transformation that could be applied to your organisation.
Format
An interactive one-day course combining presentations, group activities and discussions. Toolsets will be described and applied during the course to reinforce learning. Case studies will demonstrate how the tools have been used to deliver significant business impact in a range of organisations.
Who should attend?
The course is suitable for anyone responsible for, or interested in, the integration of end-end supply chains, and those tasked with developing improvement initiatives, including:
Senior operations executives looking to inspire thought leadership in supply chain management across complex organisations.
Mid-level operations managers and executives who lead strategic change programmes in global supply chains.
Strategic analysts and internal consultants who support major strategic change programmes.
High potential functional leaders and managers who are seeking to develop awareness of the important global, enterprise-level strategic challenges that the business is facing.
Course presenters
is Head of the IfM's Centre for International Management. His research, and that of his group, involves working closely with industry in the analysis, design and operation of international production, supply and service networks. He has significant consultancy experience involving the application of the latest research with leading multinationals and government organisations.
is Senior Industrial Fellow within the IfM's Education & Consultancy Services (ECS) Division. His primary focus is in designing, developing and implementing supply chain and business improvement strategies in multi-national companies. Before moving into consultancy, he worked in senior supply chain roles in Unilever, Esselte and ICI.